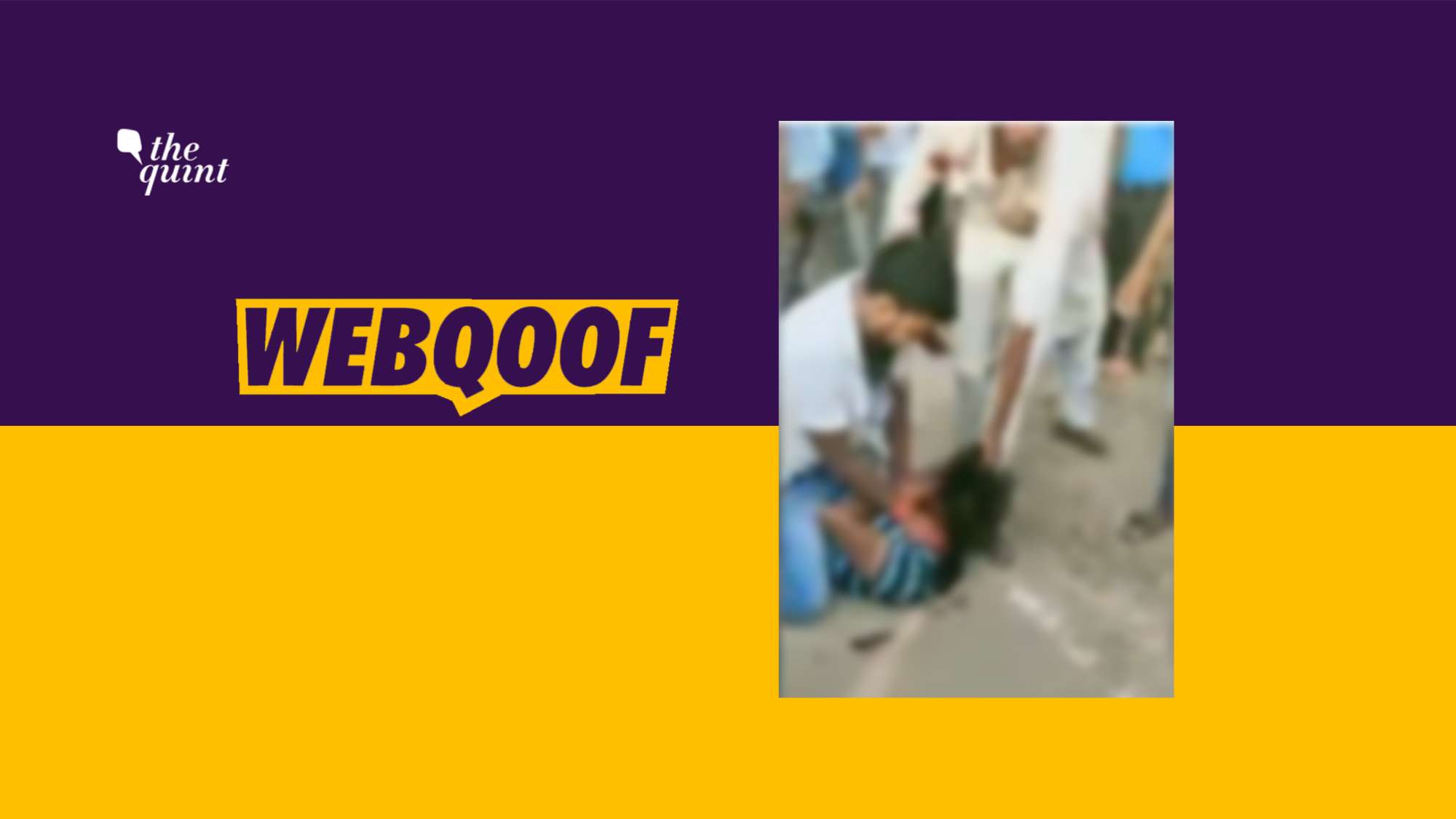 Man Beaten for Killing Youth in Bihar, Cops Deny Communal Angle
09th October 2019 04:54 pm
The Quint

A viral video on social media is being falsely shared with a communal narrative. Don't fall for fake news, click here to check out
The Quint's
WebQoof stories.
CLAIM
A video shared on social media shows two men mercilessly beating another man in a crowded locality. One of the men can be seen jumping on his chest and shouting "Jai Shri Ram".
Multiple users on social media shared the video claiming that the incident took place in Bihar's Kaimur district and the man was beaten up because he was a 'Christian evangelist'.
The Quint received a query about the video on its WhatsApp helpline number.
The video was also shared by a leader of the Communist Party of India (CPI) and former member of the Lok Sabha, Md Salim, who claimed that the video was from West Bengal.
(Disclaimer: The Quint has withheld the video due to its graphic nature.)
Video of Tribal Girl Beaten by Kin in MP Given Communal Twist
The video was also shared on Facebook with multiple people commenting on the link, giving it a communal colour by claiming that the man was a Muslim and was beaten for his religious beliefs.
The caption shared with this video also mentioned that the incident occurred in Bihar's Kaimur district.
It was uploaded by a Facebook user 'Zahid Khan' and at the time of writing the story, the video had acquired 5 million views and had been shared over 4,80,000 times.
No, Hindu Girl Was Not Burnt Alive in MP For Going to Church