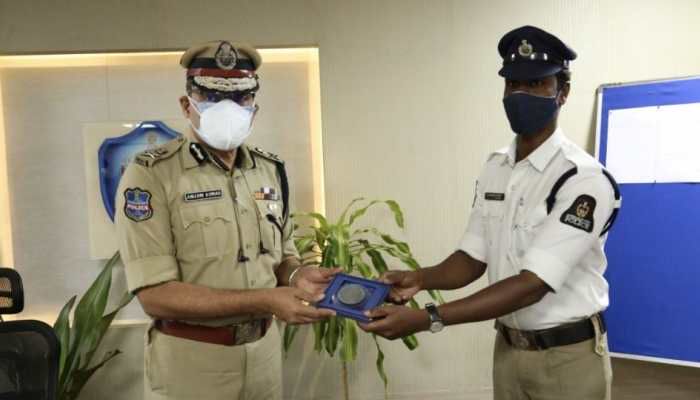 Hyderabad: Police constable feeds child beggars from his own tiffin box
18th May 2021 07:27 pm
Zee News

Hyderabad: A viral video of Hyderabad police constable S.Mahesh Kumar giving his dinner to two kids, who were begging on the roads during the lockdown, earned him a lot of appreciation, including a commendation from the city police commissioner Anjani Kumar.
On Monday (May 17) around 8 pm, S.Mahesh Kumar was on duty on the Somajiguda Road, a VVIP Zone, when he noticed two small girls about aged four and five along with their father desperately begging for food near Yashoda Hospital. Due to lockdown, hospitals are the only place where there are some people around.
"I was on duty watching the movement near the hospital.