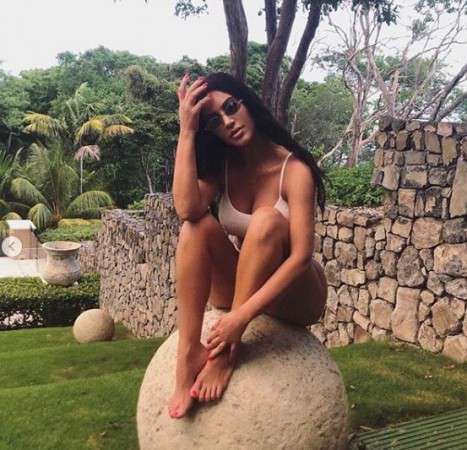 Kim Kardashian shows off her ample bust in new snaps [Photos]
19th February 2020 08:18 pm
IBTimes

Kim Kardashian sure knows how to put those killer curves of hers to good use. Reportedly, t he 39-year-old put on a busty display while posing on a car hood in a new ad for her solutionwear line, Skims, which she shared to Instagram.
Kim Kardashian has been quite active on the social media platform promoting her business ventures. Reportedly, l ater this month, the mogul is releasing the Naked Collection of undergarments and shapewear and took to the desert with an inclusive group of models to showcase the line.
In the images, the "Keeping Up With The Kardashians" star could be seen flaunting her iconic curves.