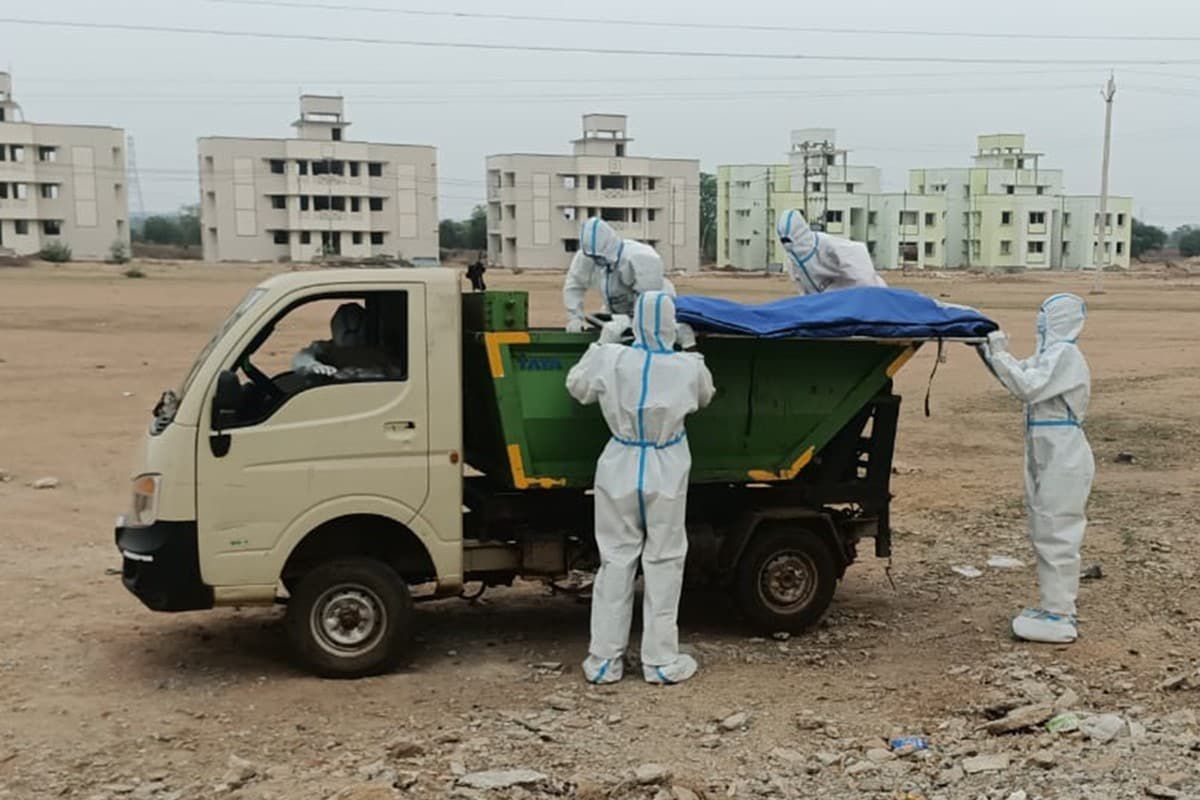 Covid-19 Death: What Are The Norms For Handling Victims' Bodies; Ensuring Hygiene During Funeral?
18th April 2021 03:48 pm
News18

There are many rumours and misinformation on social media platforms on how the body of a suspected or confirmed case of Coronavirus victim is cremated or buried. Different health bodies, including the Ministry of Health and Family Welfare and AIIMS, New Delhi, have issued guidelines for citizens, debunking all the myths.
The country is facing a surge of Covid-19 cases as it has recorded 261,500 new infections and 1,501 deaths in the past 24 hours, the government said on Sunday. It was the fourth consecutive day that the country recorded over 2 lakh cases.
Here's a look at the guidelines and protocol that need to be followed while handling Covid-19 victims' bodies:
Sri Lanka's End to Forced Cremations of Covid-19 Victims on Hold, Says Official
Relatives Refuse to Cremate Bhilai Steel Plant Employee's Body For More than a Month in Demand for Job
Basic hygiene and Covid protocols must be followed while handling the dead body.