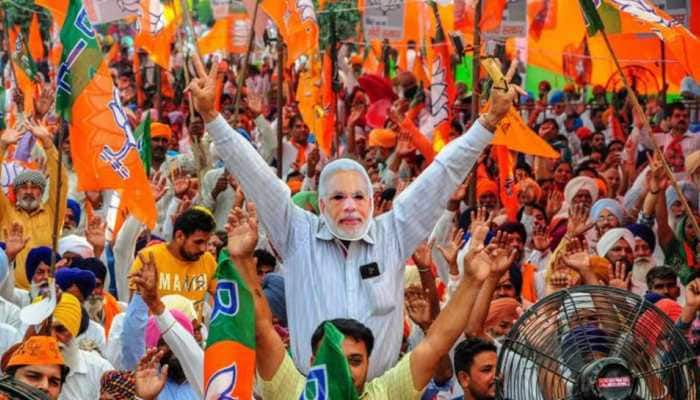 Gujarat civic polls: BJP retains power in all six municipal corporations
24th February 2021 12:50 am
Zee News

Ahmedabad: The Bharatiya Janata Party (BJP) on Tuesday (February 23, 2021) swept elections to six municipal corporations in Gujarat by winning 483 out of 576 seats.
The ruling party retained power in all the six municipal corporations in the state -- Ahmedabad, Surat, Vadodara, Rajkot, Jamnagar and Bhavnagar. The polls were held on February 21.
The main opposition Congress got a drubbing, as it won only 55 seats and failed even to open an account in Surat.
On the other hand, the Aam Aadmi Party (AAP) put up an impressive show by winning 27 seats, all in Surat, and emerged as the main opposition in the Surat Municipal Corporation.