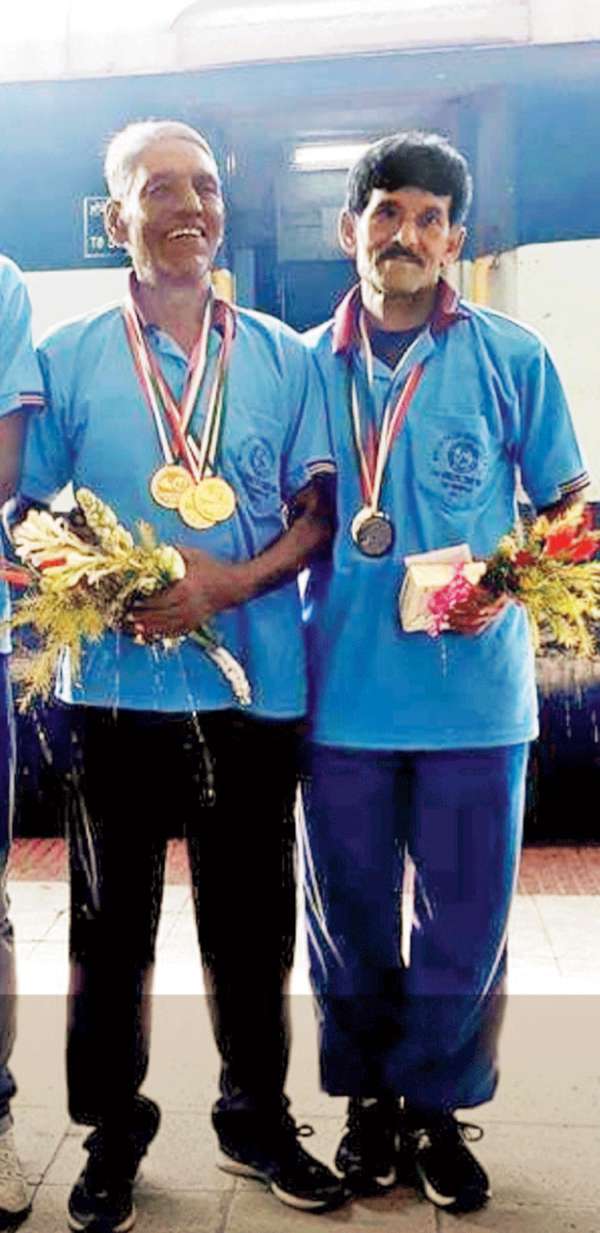 Never too old for a match
17th February 2020 03:15 am
The Telegraph

Two veteran athletes from Alipurduar have bagged medals at the 41st National Masters Athletic Championship that was recently held in Imphal.
The event was hosted by the Masters Athletics Federation of India at Khuman Lampak stadium from February 9 to 14.
While Amulya Nath has bagged bronze in high jump and triple jump in the 75-year age group, Subhash Bose won a bronze in the 10,000m run in the 65-year category.
Over 6,000 athletes had participated in the championship from 23 states. Among them 130 athletes were from Bengal.
Nath and Bose reached Alipurduar on Sunday from Guwahati.