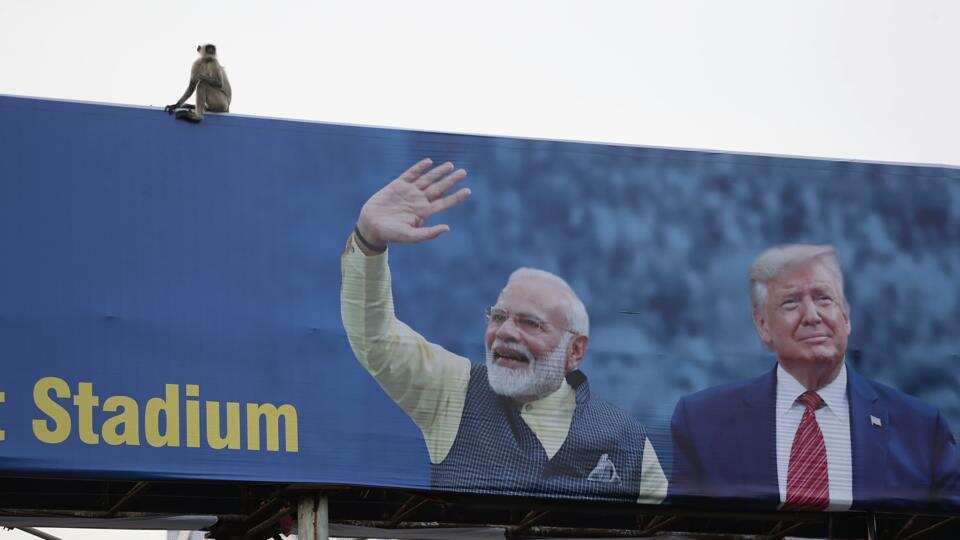 Donald Trump's Beast to cross Agra's 'unfit for heavy vehicles' bridge
19th February 2020 08:32 pm
Hindustan Times
The Uttar Pradesh government is pulling out all stops to give a facelift to Agra ahead of US President Donald Trump's visit, but a railway overbridge (ROB) in the route of the presidential cavalcade is a cause of concern for the officials at the moment.
Barely a kilometre from the Kheria airport, the overbridge at the centre of the concern was declared unfit for heavy vehicles about eight months ago by the PWD, and the US President is supposed to cross it in a 70-vehicle cavalcade on the way to Taj Mahal on February 24 evening with First Lady Melania Trump.
It is learnt that Trump and Melania will travel in their armoured car named Beast, weighing around 6.5 tonnes, which might exceed the parameter for light vehicles, said officials.
'We have informed the Agra administration about this and the final decision on the route selection rests with them.