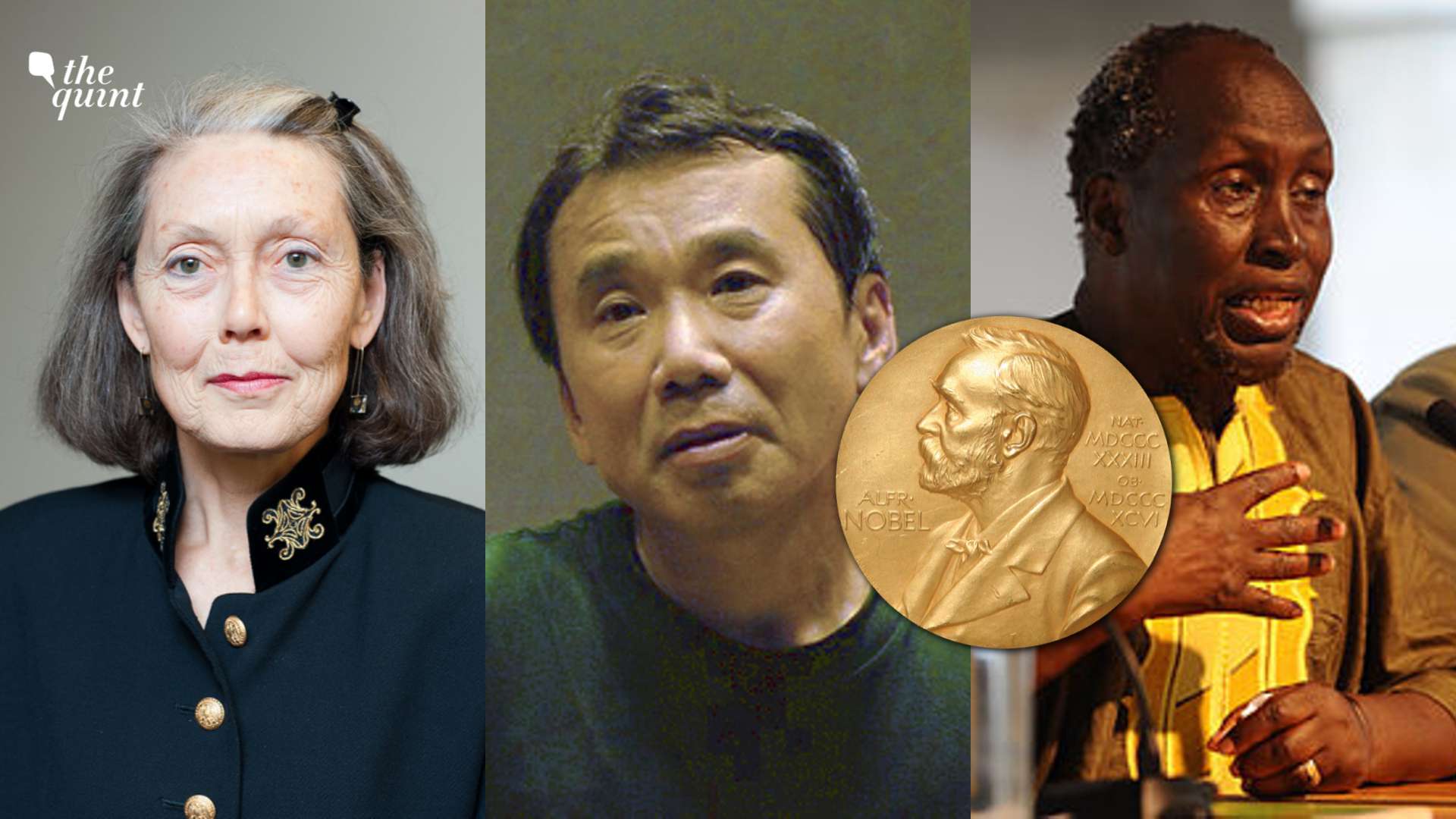 Here's Who the Internet Thinks Will Win the Nobel for Literature
09th October 2019 06:58 pm
The Quint

Anne Carson, Haruki Murakami, and Ngũgĩ wa Thiong'o are some of the top choices.
Here's the thing about Awards-they come with baggage. Defining the best of the best is no easy task; the responsibility of propelling the canon is both a boon and a curse. But mostly a curse and mostly because of lack of diversity (I am looking at you, Booker 2019!).
Bob Dylan and George Bernard Shaw are the only two people to have won both an Oscar and the Nobel Prize for Literature.
The entire episode led to this year's prize being special as the Swedish Academy would announce two winners this time, that is, for 2018 and 2019.
Just one more week to go until the Nobel Prizes in Literature for 2018 and 2019 are announced! Join the excitement as we break the news right here @nobelprize#NobelPrize pic.twitter.com/J9RzqG387c
3 Win Nobel Prize in Chemistry for Work on Lithium-Ion Batteries
While there is no sure-shot way of knowing which writers are in the run, here's a look at the discussions on the prize so far.
Netizens Predict the Winner for Nobel for Literature
Netizen's top contenders for the Nobel in Literature for 2018 and 2019 are Canadian poet and essayist Anne Carson, world-renowned Kenyan writer and academic Ngũgĩ wa Thiong'o, American writer Joyce Carol Oates, and more.
If Anne Carson wins the Nobel for literature, as the bookies seem to think, will she be the first winner who also translates?
Kenya||Trailblazer
As we eagerly anticipate to join the World for the historical record breaking in Vienna later this week @INEOS159 @EliudKipchoge, we dare not forget our own Nobel Laureate contender for Literature, Ngugi wa thiong'o, who might bag the prestigious Global award. pic.twitter.com/ZDHfC8YdJY
My prediction for the Nobel Prize in literature (will be announced tommorow): either Salman Rushdie or Paul Auster. Or both