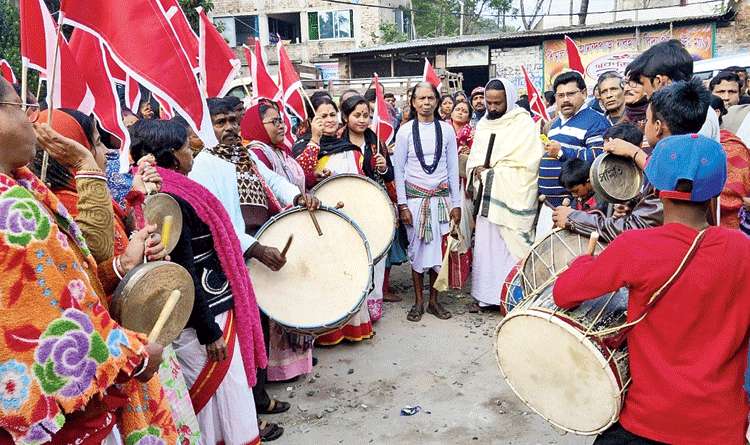 Matuas' flight, plight and fight for citizenship
25th January 2020 02:15 am
The Telegraph

The debate on the new citizenship matrix in Bengal is incomplete without Matuas, the downtrodden Namashudra community majority of whom migrated from East Pakistan.
Prime Minister Narendra Modi and Union home minister Amit Shah have been referring to the Matuas ever since protests against the Citizenship (Amendment) Act started in Bengal.
Getting citizenship has been a longstanding demand of the Matuas and the BJP's top two have the sizeable Matua votebank in mind when they repeatedly refer to the community in defence of the CAA. Mamata also refers to the Matuas in her anti-CAA narrative.