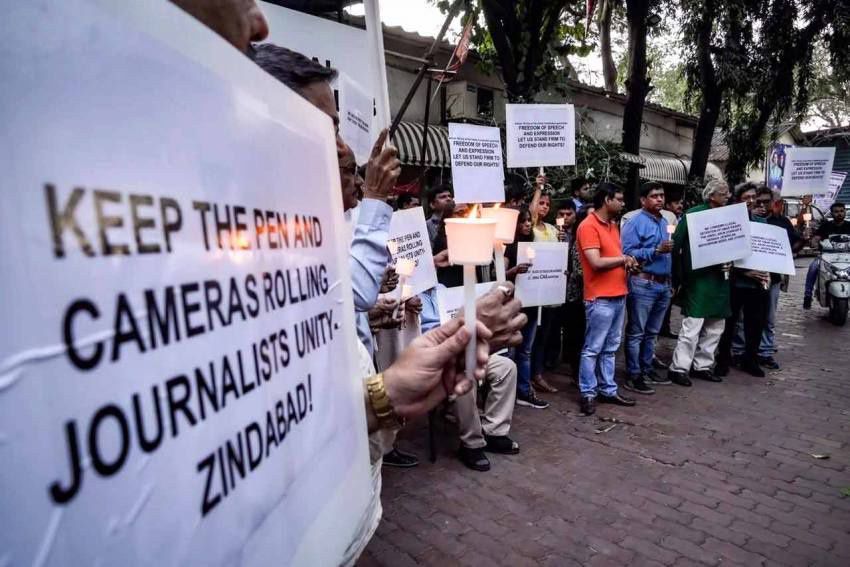 Journalist Bodies In Kashmir Condemn NIA Raids On Scribes, Newspaper
30th October 2020 10:26 am
Outlook

Journalists' associations in Kashmir have condemned the recent National Investigations Agency (NIA) raids on a senior journalist and a daily newspaper.
On Wednesday, the NIA conducted searches at 10 locations in Srinagar which included the office of Greater Kashmir which is largest circulating English daily in Jammu and Kashmir. It also searched the premises of Agence France Press's Kashmir correspondent, Parvaiz Bukhari.
Eight journalists' bodies including the Kashmir Press club, Journalist Federation of Kashmir, Kashmir Journalist Corp, Kashmir National Television Journalist Association, Kashmir Photo Journalist Association issued a joint statement against the NIA raids.