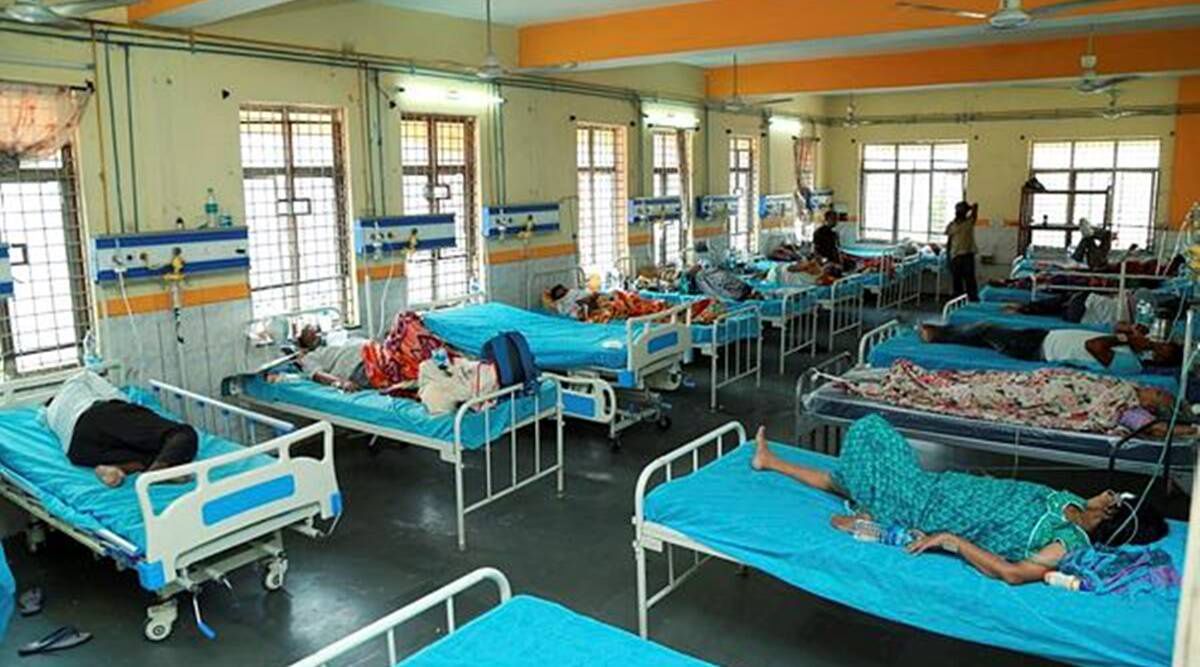 Telangana: Fewer Covid tests lead to drop in cases; govt says focusing on treatment
04th May 2021 10:06 pm
The Indian Express

After Telangana recorded its highest single-day spike of 10,122 on April 26, the daily number of positive cases has been on a decline. As much as this brings some respite from the alarm that the spike had caused, the fact is that the number of tests conducted across the state has dropped considerably ever since. However, COVID-19 fatalities have marginally risen and the test positivity rate has remained more or less the same.
Telangana has been witnessing a surge in coronavirus cases since the second week of March and the health department had warned, at that time, of a surge for the next four to six weeks. The state also imposed a night curfew between 9 pm and 5 am from April 20 and the same was extended later till the wee hours of May 8.
Between April 20 and May 3, a total of 1,02,002 new infections were added to the state's caseload taking the cumulative figures to date to 463,361. As the caseload jumped about 28 percent in 13 days, as many as 620 COVID fatalities have been recorded officially taking the cumulative number to 2,476. That is, about 25 percent of the total COVID fatalities in the state recorded since March 2020 have been recorded in the last 13 days.
During the same period, the daily test positivity rate rose from 5.28 percent on April 20 to 10.25 percent on May 3. The highest daily TPR was recorded on the same day the state reported the highest single-day spike.