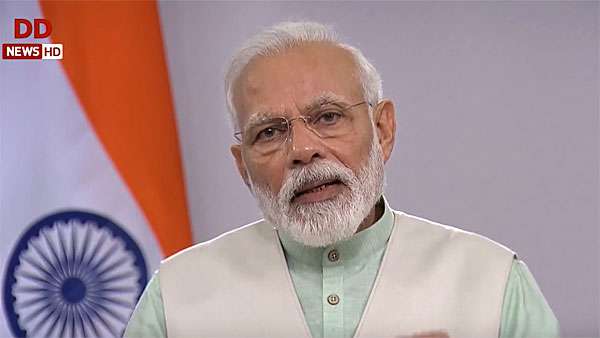 We are not alone: PM Modi urges people to light candle on April 5 to show support, fight COVID-19
03rd April 2020 09:18 am
Oneindia
New Delhi, Apr 03: Prime Minister Narendra Modi on Friday thanked the people for putting in so much effort to make this lockdown successful and urged people to turn off the lights on April 5 at 9 pm, and share nine minutes of their time by turning off the lights for 9 minutes.
Addressing the people, PM Modi said, "Many countries are following the lockdown. Many nations are also clapping for the health workers. This is a lockdown and we are all at home. But we are not alone. The entire nation is together."
The Prime Minister further went on to say that when the nation is fighting such a big battle, it is necessary that we are together and remain strong.