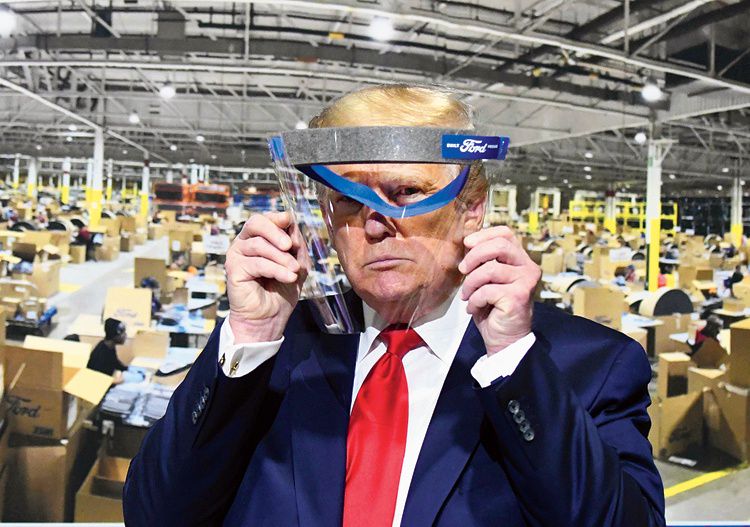 Trump dons a mask, then takes it off
23rd May 2020 01:32 am
The Telegraph

A day after threatening to withhold federal funding from Michigan, President Trump visited a Ford plant in Ypsilanti and held his fire, delivering a re-election pitch for himself in a battleground state where his campaign advisers have become increasingly concerned that his support is declining.
Trump toured the factory without wearing a face mask, despite the plant's guidelines that required anyone on the site to have a face covering to protect from the spread of the coronavirus.
The President said he wore one when he was alone with Ford executives, but took it off for the public portion of his tour because "I didn't want to give the press the pleasure of seeing it."
The admission was the latest sign that Trump is more concerned about the optics of wearing a face mask than with following the recommendation of the Centers for Disease Control and Prevention to wear one when in proximity to other people.