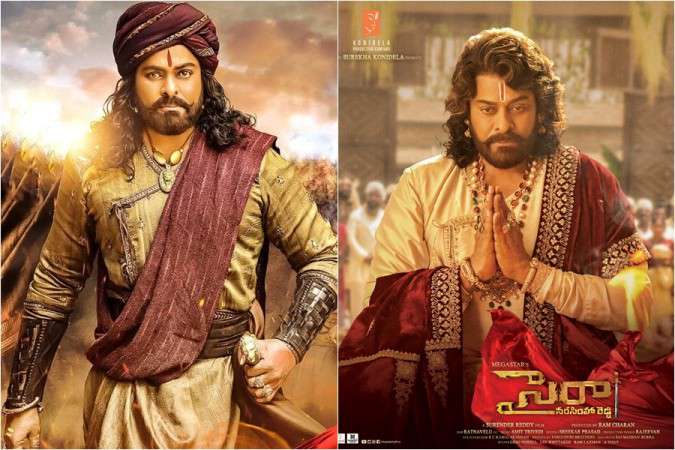 Sye Raa pre-release business: Chiru film fails to beat Prabhas' Saaho record
11th September 2019 03:09 pm
IBTimes

Chiranjeevi's Sye Raa Narasimha Reddy has made decent earnings in its pre-release business, but the movie has failed to beat the record of the theatrical and others rights of Prabhas' Saaho.
Chiranjeevi has never played a role in a historical movie and it was his dream to do in his lifetime. Now, his son is fulfilling it with Sye Raa Narasimha Reddy, which happens to be Chiru's 151stmovie. Hence, there is a lot of hype and curiosity surrounding this project, which is scheduled for release on October 2.
With 21 days away from its release, Sye Raa Narasimha Reddy is still in the post-production stage.
The producer is yet to kick-start its publicity and release its promos like songs and trailer. He has already unleashed the teaser and some of its posters, which created a lot of demand for various rights of the film.
It is reported that the maker has already sealed the deals of all its rights like theatrical, satellite, digital and audio rights.Sye Raa Narasimha Reddyhas reportedly fetched Rs 190.60 crore from the sale of its global distribution rights and Rs 110.50 crore from its non-theatrical rights. The movie has earned a total of Rs 301.10 crore for Ram Charanin its pre-release business.