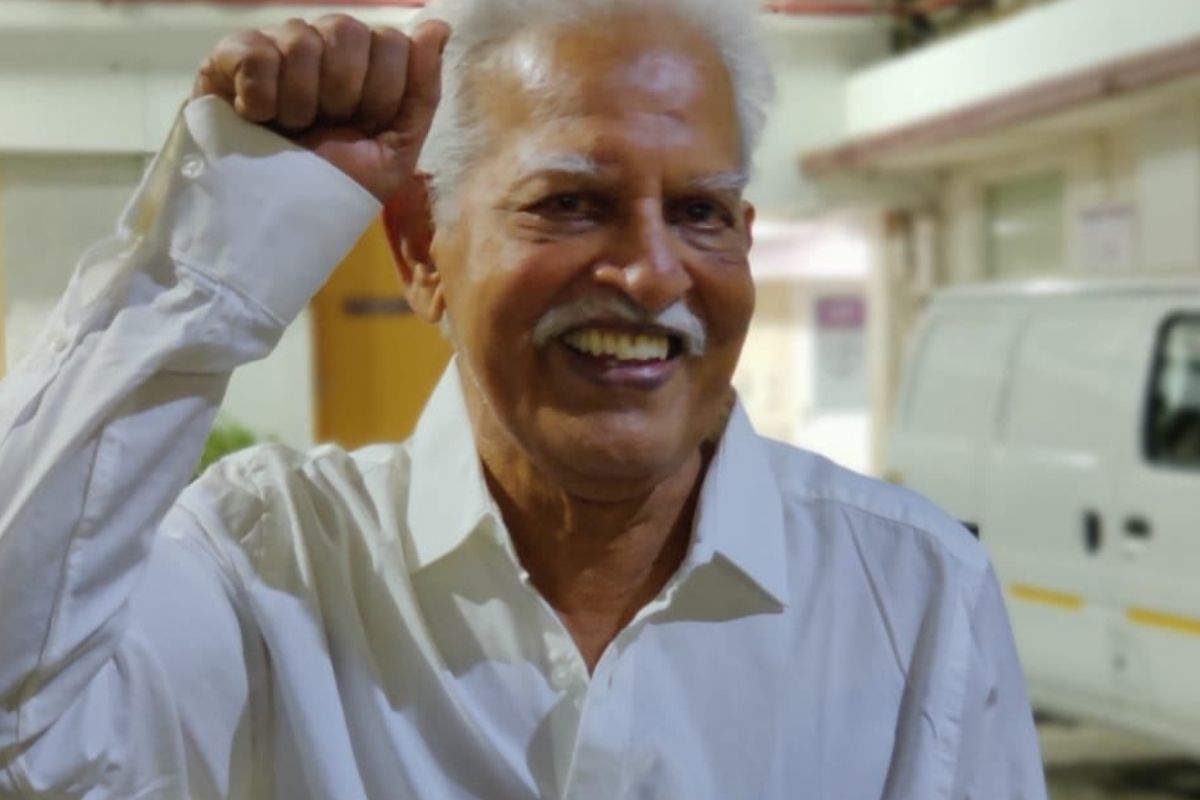 'Free at Last': Poet-Activist Varavara Rao, 81, Walks Out After Bombay High Court's Bail Last Month
07th March 2021 07:47 am
News18

Poet-activist Varavara Rao, who has been in jail for over two years in the Bhima-Koregaon case, walked out of Mumbai's Nanavati Hospital late on Saturday after being granted bail for six months by the Bombay High Court on medical grounds.
Rao, 81, was undergoing treatment at the hospital where was admitted by the Maharashtra government after the high court intervened. Posting a photo, his lawyer Indira Jaisingh tweeted that the activist was 'free at last'.
Rao was arrested in 2018 and has been in jail since. He contracted Covid-19 in July 2020 and has been in and out of hospital because of his health.