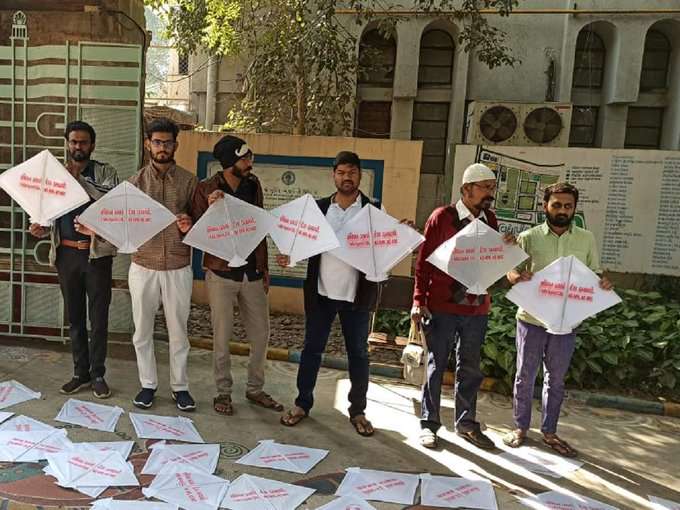 Now cops enter Gujarat Vidyapith campus holding anti-CAA kite-flying event
14th January 2020 06:25 pm
National Herald
Police entered the Gujarat Vidyapith (GV) campus in Ahmedabad on Tuesday where students had organised an event to fly kites bearing anti-citizenship law messages.
While students claimed that police disrupted the event, a senior officer said they entered the campus as part of "routine patrolling" on inputs that some members of rival student outfits, NSUI and ABVP, might confront each other over flying of anti-CAA kites.
Some students of the varsity said a group of police personnel entered the campus, located on Ashram Road in the city, while they were preparing to celebrate the Uttarayan Festival by flying kites with messages like "India Against CAA", "No NPR, No NCR".