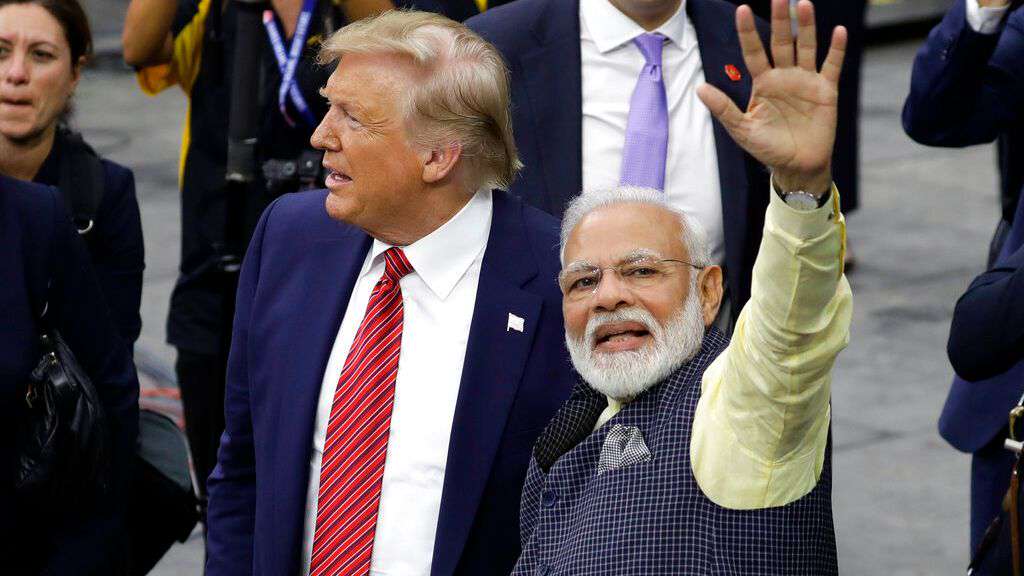 'Howdy Modi': Key Highlights of PM Modi & Trump's Speeches, ICYMI
23rd September 2019 06:24 am
The Quint

PM Modi with US President Donald Trump. 
An endorsement for President Trump, criticism of Pakistan's stance on Article 370, reaffirmation of India's linguistic diversity and a contrarian speech by Majority House Leader Steny Hoyer -- 'Howdy, Modi' in Houston, Texas was a mega event which had it all. PM Modi addressed the Indian diaspora, along with President Trump and US politicians like John Cornyn and Ted Cruz. Here are the key takeaways from the PM Modi-President Trump spectacle in Houston.
Here's Why 'Howdy Modi' Works for Both Trump & the PM
1. House Majority Leader Steny Hoyer's Nehruvian Callback
Steny Hoyer, the second-most powerful democrat in the House, seemed to offer a counter-narrative while standing next to PM Modi and welcoming him at the event.