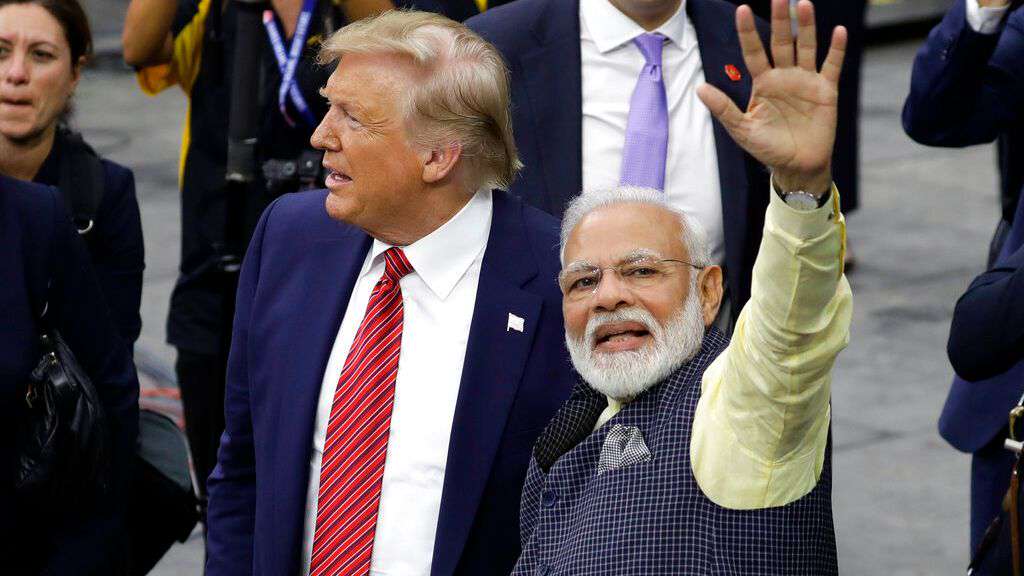 'Howdy Modi': Key Highlights of PM Modi & Trump's Speeches, ICYMI
23rd September 2019 06:24 am
The Quint

PM Modi with US President Donald Trump. 
An endorsement for President Trump, criticism of Pakistan's stance on Article 370, reaffirmation of India's linguistic diversity and a contrarian speech by Majority House Leader Steny Hoyer -- 'Howdy, Modi' in Houston, Texas was a mega event which had it all. PM Modi addressed the Indian diaspora, along with President Trump and US politicians like John Cornyn and Ted Cruz. Here are the key takeaways from the PM Modi-President Trump spectacle in Houston.
Here's Why 'Howdy Modi' Works for Both Trump & the PM
1. House Majority Leader Steny Hoyer's Nehruvian Callback
Steny Hoyer, the second-most powerful democrat in the House, seemed to offer a counter-narrative while standing next to PM Modi and welcoming him at the event.
He said,
The speech, with its references to Nehruvian secularism and Gandhi, seemed to offer a narrative counter to the tide of effusive praise at the event.
Diversity is Base of Our Democracy: PM on Language at 'Howdy Modi'
2. PM Modi Bats for Trump
In a few months, President Donald Trump faces the Republican primaries. At the 'Howdy, Modi' event, PM Modi unabashedly batted for him with energetic praise. While introducing Trump, PM Modi spoke of how "Ab ki baar, Trump sarkar" had become popular with Indians. PM Modi said,
President Trump too, pitched himself to the Indian diaspora, repeatedly establishing the shared heritage between the two countries in his speech. The Indian diaspora in the Houston area alone are 150,000 in number, and Texas will be an important state in the Senate race in 2020 - the Indian diaspora is on Trump's mind with that on the horizon.
Back in India, Congress responded to PM Modi's support for President Trump by saying that with his speech, he had violated the principle of not interfering in any other country's election.