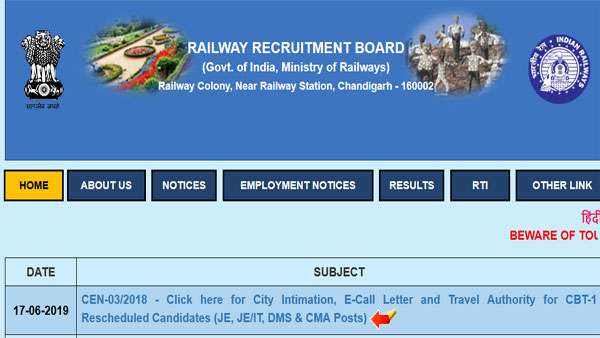 RRB Railway Group C ALP Technician verification final date: No desperate e-call letter to be release
19th September 2019 07:37 am
Oneindia

New Delhi, Sep 19: The RRB Railway Group C ALP Technician verification date has been released. More details are available on the official website.
The DV for the absentee candidates for the Allahabad region will be held on September 24 to September 26, 2019.
"No separate E-Call Letter will be issued to the candidates who are given second chance to appear for DV and candidates are advised to bring the original E-Call Letter issued for the earlier DV along with all the original documents mentioned in the E-Call Letter according to CEN-01/2018 and 02 sets of photocopy of the documents.