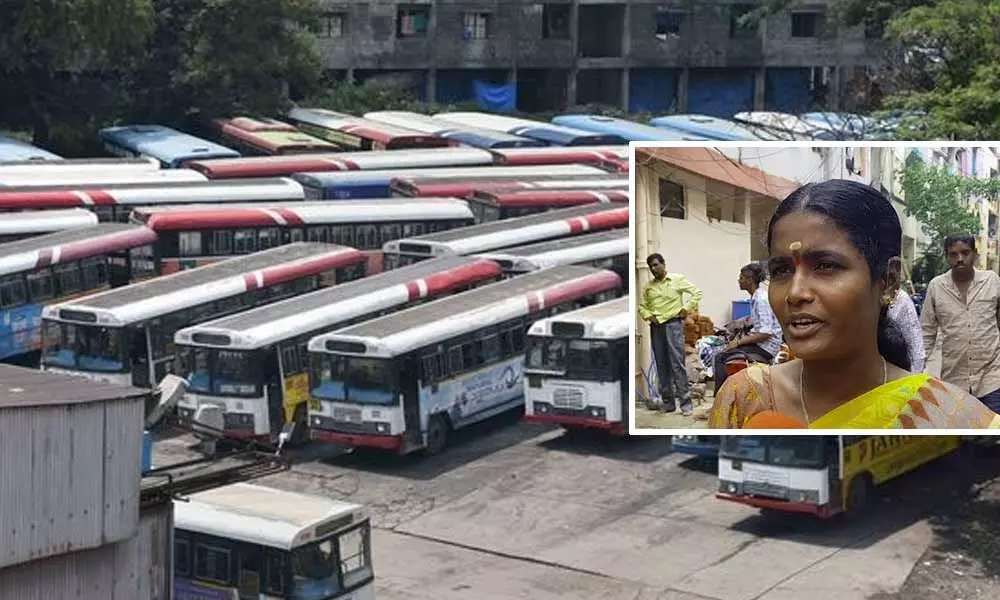 Not given salary for Dasara, says sacked TSRTC employee
09th October 2019 04:59 pm
The Hans India
The government has not paid salaries for Dasara for around 48,000 sacked employees of TSRTC. "We did not celebrate Dasara as the government has not paid salaries and we are upset with the chief minister's attitude," said sacked employee Sujatha, who has worked with TSRTC for eight years.
Expressing displeasure, Sujatha said that TSRTC has played a crucial role during the statehood movement but the government has failed to keep up the promises made after emerging to power.
The Telangana government sacked 50,000 employees after they refused to join their duties by 6 pm on Saturday.