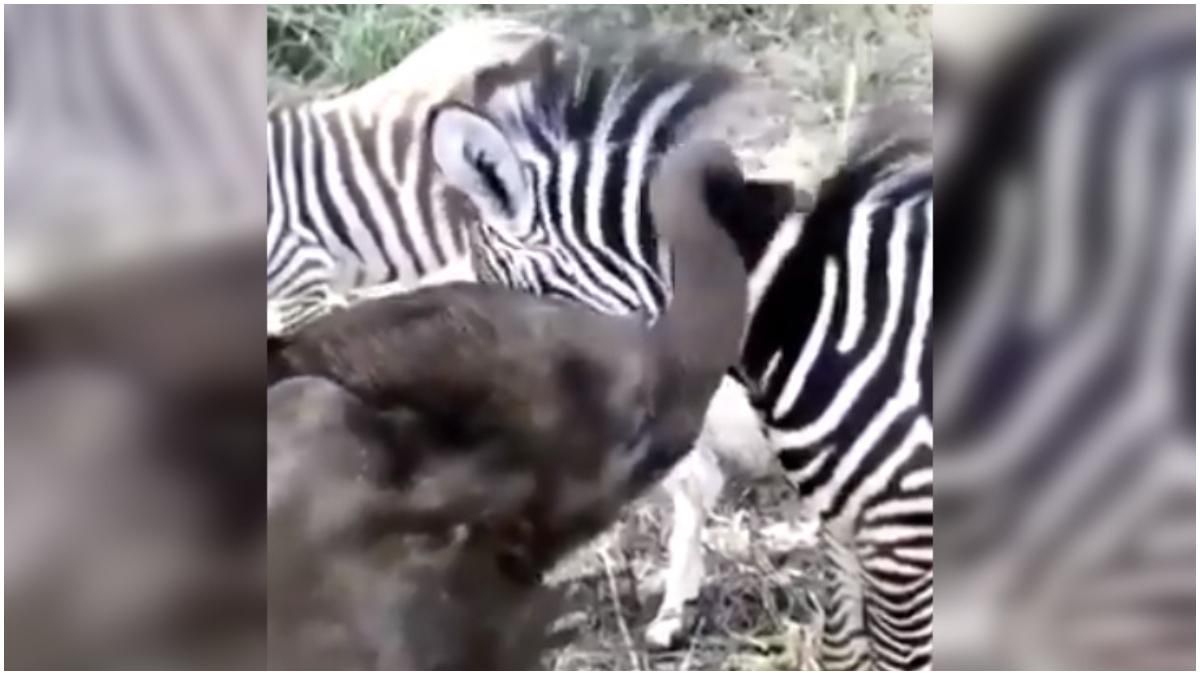 Baby elephant plays with zebra in viral video. Don't miss the message
03rd December 2020 08:12 am
India Today

Animals can teach you the biggest lessons of life just by their actions. A video doing the rounds of the internet documents a baby elephant and a zebra's playful activities, and in fact, also communicates an important message. Susanta Nanda of the Indian Forest Services tweeted the 30-second clip and it has already gone viral with over 10,000 views.
WHAT DOES THE VIRAL SHOW?
The viral video shows a baby elephant playing with a zebra in a grassland. With his trunk, the elephant cuddled and snuggled with the zebra and both enjoyed.
WHAT IS THE MESSAGE?