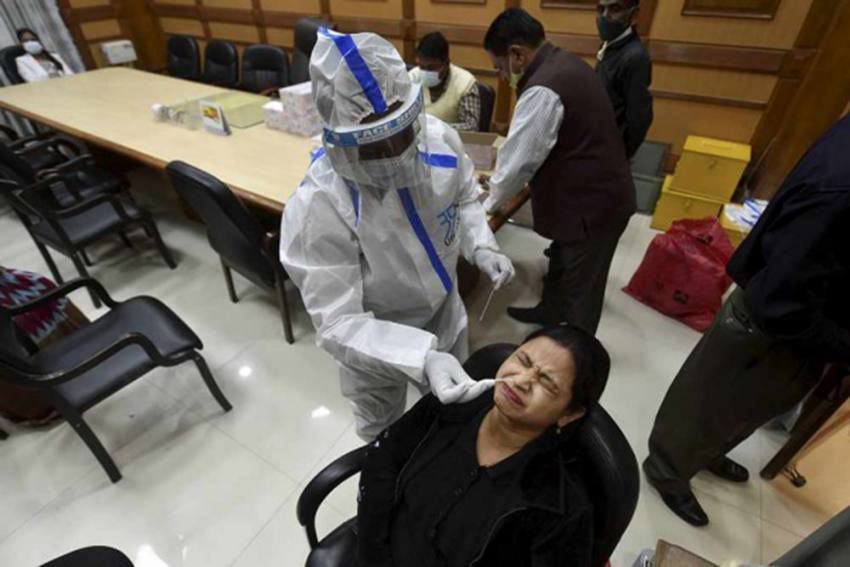 63 Fresh Cases Spark Covid Scare In Himachal Pradesh
28th February 2021 11:26 pm
Outlook

After a fresh upsurge in Covid -19 cases in states like Maharashtra, Kerala and Punjab, alarm bells are also ringing in Himachal Pradesh, where 63 fresh Covid cases have been reported in the past 48-hours , mostly in Kangra and Shimla districts. .
While Kangra is the biggest district in the state with a sizable Tibetan population and huge tourist arrivals, the capital Shimla remains the hub of the major activities.
At least 15 nursing students at the Sister Nivedita Government Nursing College, Shimla have tested positive, said Sub-divisional Magistrate (Urban ) Shimla Manjit Sharma. 'We have decided to declare the entire College campus as containment zone banning all outside movements of outside persons and vehicles to the campus .The College is part of Indira Gandhi Medical College (IGMC) .All supplies viz milk, bread, groceries ,medicines, fruits and vegetables will be made only through authorised persons' said Sharma .