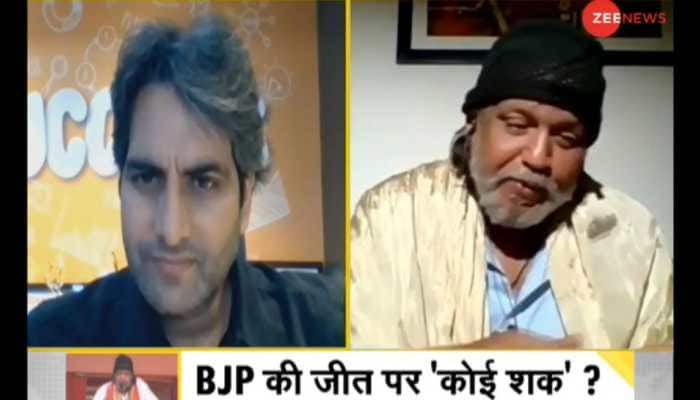 I am the first person to have campaigned for BJP as an actor: Mithun Chakraborty
08th March 2021 10:43 pm
Zee News

New Delhi: Bollywood actor Mithun Chakraborty, who joined the BJP on Sunday, has given a new colour to the West Bengal Assembly election. In an exclusive conversation with Zee News Editor-in-Chief Sudhir Chaudhary, the veteran actor bares his heart on several issues and clarifies his 'Cobra' statement.
Addressing a rally on Sunday, Chakraborty gave a speech and recited one of his dialogues from a film. Referring to himself as a cobra, the Bollywood actor stated, "I am a pure cobra. You will be finished in one bite. Now, remember the new slogan — 'Ek chhobole chhobi' (One bite and you will become a photo)."
Speaking to Chaudhary, Chakraborty said that the statement was taken out of context and blown out of proportion.