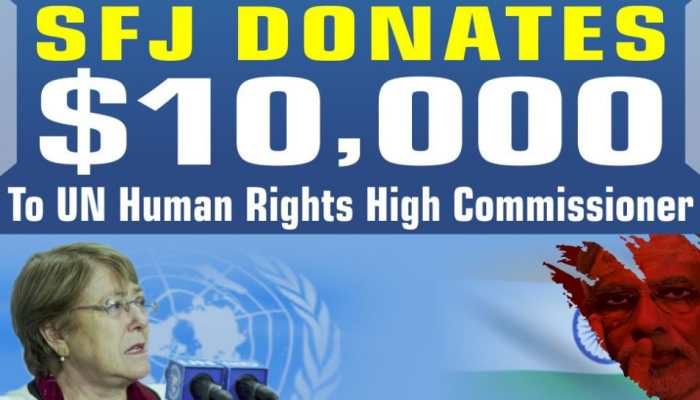 Sikhs For Justice donates $10,000 to United Nations Human Rights Commissioner for comment on farmers' protest
02nd March 2021 04:13 pm
Zee News

New Delhi: Secessionist group 'Sikhs For Justice' (SFJ) on Tuesday (March 2) said that they have donated $10,000 (over Rs 7.33 lakh) to the United Nations Human Rights Commissioner Michelle Bachelet as a show of gratitude for her recent comments related to farmers' protest in India.
During the 46th session of the Human Rights Council on February 26, Bachelet said, "Charges of sedition against journalists and activists for reporting or commenting on the protests, & attempt to curb freedom of expression on social media are disturbing departures from essential human rights principles."
SFJ in a communique to Bachelet requested the OHCHR to establish a "Commission of Inquiry" to investigate India's use of sedition to curb freedom of expression of the protesting farmers, their domestic and international supporters.