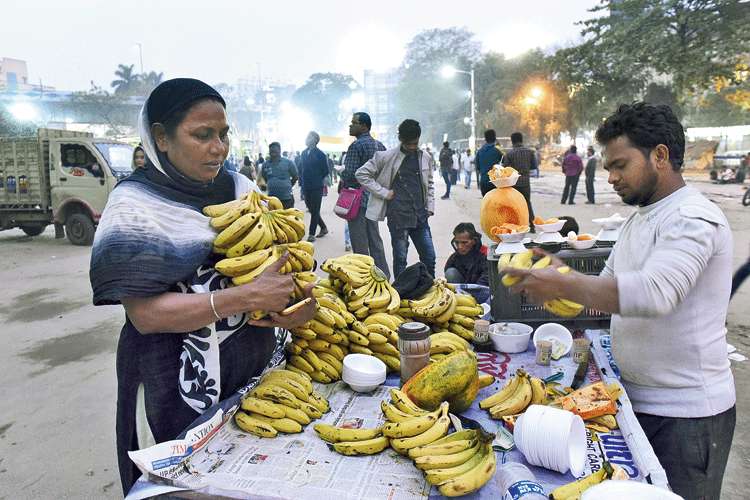 Offering of bananas & oranges to say 'I am with you'
25th January 2020 01:15 am
The Telegraph

Ajmeri Bibi works as a domestic help to support her family and pay for her 11-year-old son's education in an English-medium school.
Yet, she has been saving up a little every day to buy fruits for the women who have been spending nights at Park Circus Maidan to ensure the likes of her don't end up in a detention camp.
The 43-year-old resident of Kashai Mahallah in Park Circus is hopeful that the protesters at Park Circus Maidan will ensure she doesn't have to show her papers or walk into a camp.
"There are women in the gathering who have been camping with their babies.