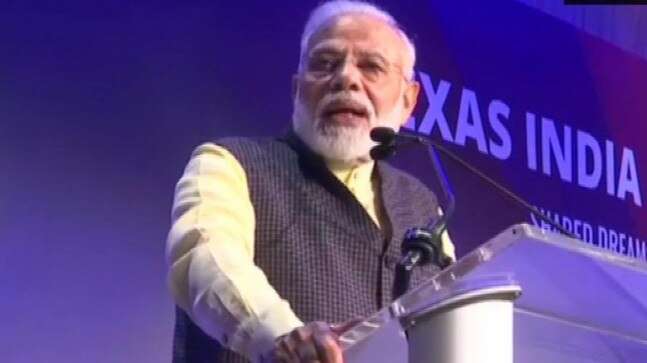 PM Modi hails Indian community's contribution in strengthening India-US ties
23rd September 2019 05:26 am
India Today

Prime Minister Narendra Modi on Sunday (local time) hailed the Indian-American community for its contributions in providing new heights and dynamics to the warm and friendly ties shared by India and the United States.
"You all have set the stage for a glorious future as far as India-USA ties are concerned. I thank you all for your team-work," the Prime Minister told the crowd gathered at the community reception in Houston.
Earlier today, PM Modi inaugurated the Eternal Gandhi Museum, during an event organised by the Indian community here.
Citing the relevance of the Mahatma's principles in the contemporary world, the Prime Minister said, "The Eternal Gandhi museum will be a prized cultural landmark in Houston.