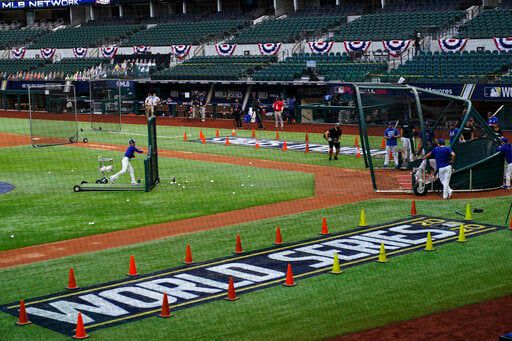 The Latest: Pentatonix To Sing National Anthem For Game 1
21st October 2020 03:12 am
News18

ARLINGTON, Texas: The Latest on Game 1 of the World Series (all times local):
___
4:37 p.m.
Pentatonix will sing the national anthem before Game 1 of the World Series between the Los Angeles Dodgers and the Tampa Bay Rays. The Grammy-winning a cappella group from Arlington, Texas, prerecorded the song that will be shown on video at Globe Life Field.
Texas Gov. Greg Abbott will give the call of Play ball!
Ceremonial first pitch duties will be handled by four frontline healthcare workers who are serving during the coronavirus pandemic. Married nurses Jamie Edens and Ryan Ward are from Tulsa, Oklahoma. Erika Combs is a nurse in Dallas.