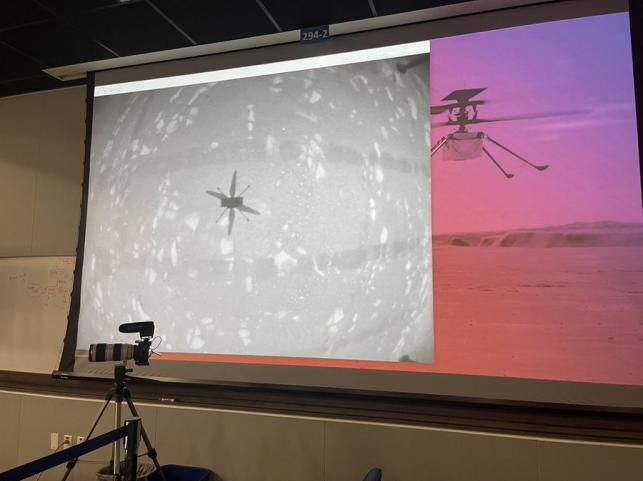 First flight on Mars: NASA's Ingenuity helicopter makes historic lift-off
19th April 2021 06:07 pm
Lokmat

NASA created history on Monday as it successfully launched a helicopter from the surface of Mars.
The first powered, controlled flight on another planet Mars-copter - called Ingenuity.
The space agency's helicopter team live-streamed images of the chopper flying on Mars, in the early morning hours on Monday, April 19.
Engineers at NASA's Jet Propulsion Laboratory broke out in cheers upon confirmation that Ingenuity's flight attempt was a success.
"Confirmed that Ingenuity has performed its first flight of a powered aircraft on another planet," NASA's downlink engineer Michael Starch declared.