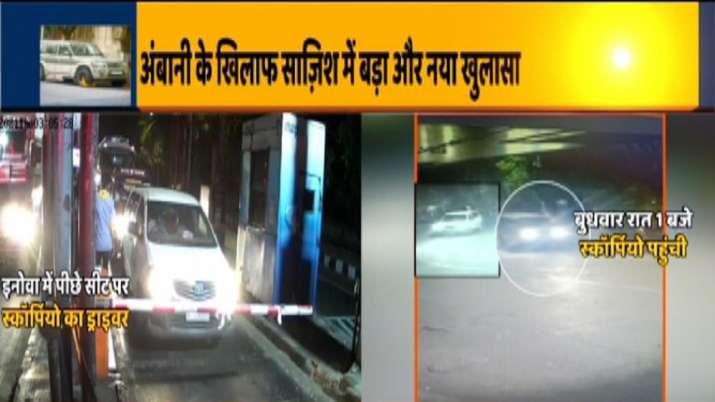 CCTV footage shows Innova car seen along with SUV carrying explosives spotted parked outside Antilia
27th February 2021 11:32 pm
India TV

Image Source : GRAB, INDIA TV
CCTV footage shows Innova car that was seen along with SUV carrying explosives spotted parked outside Antilia.
A CCTV footage has surfaced showing another car (Toyota Innova) that was seen along with SUV (Scorpio) carrying explosives — Gelatin sticks — which was found parked outside Mukesh Ambani's Antilia residence in Mumbai. It has also been reported that the driver of Scorpio was seen sitting at the back seat of the vehicle. According to the CCTV footage, the Innova car was spotted at Mumbai's Mulund toll plaza.
The CCTV footage has surfaced two days after a vehicle (Scorpio) with explosives was found near the residence of industrialist Mukesh Ambani in Mumbai.