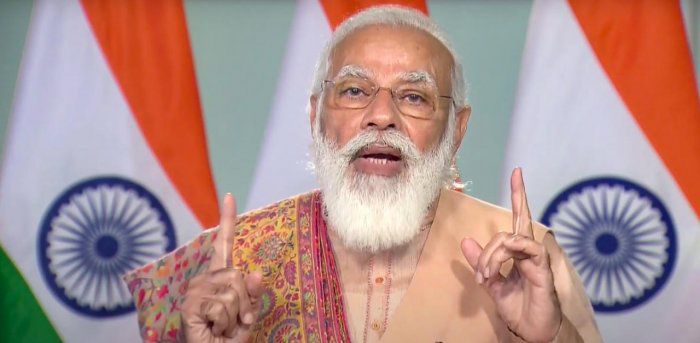 At G20 Summit, Modi calls for new global index for post-Covid-19 world
21st November 2020 11:53 pm
Deccan Herald

Anirban Bhaumik,
Prime Minister Narendra Modi on Saturday called for a new global index for the post-Covid-19 world, based on four pillars —creating a vast talent pool, making technology available to all sections of society, transparency in governance and 'dealing with Mother Earth with a spirit of trusteeship'.
Modi said the G20 could lay the foundation of a new world based on the new Global Index for the post-Covid-19 world.
He was addressing the G20 virtual summit chaired by Saudi Arabia's King Salman bin Abdulaziz Al Saud. He termed the pandemic as an important turning point in the history of humanity and the biggest challenge the world faced since World War II.
The pandemic, economic crisis created by the shutdowns, travel restrictions, and ways to recover topped the agenda of the summit.