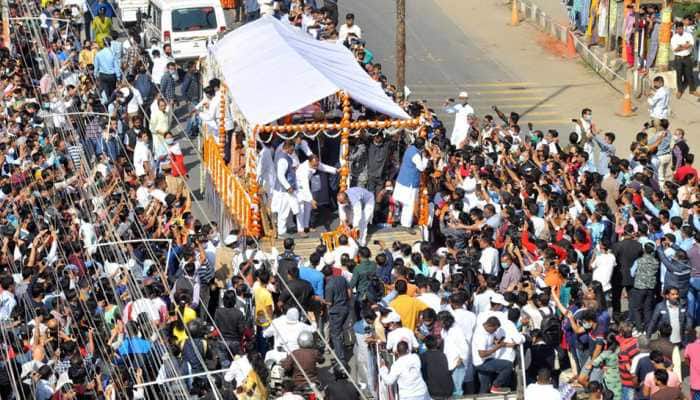 Assam bids emotional farewell to state's longest-serving chief minister Tarun Gogoi
26th November 2020 06:49 pm
Zee News

The final rites of former Assam chief minister Tarun Gogoi were performed on Thursday with full state honours at the Nabagraha Cremation ground in Guwahati. Assam bade an emotional farewell to its beloved Tarun Gogoi.
Amid the chanting of hymns, preceded by a gun salute and band played by the Assam Police, the state's longest-serving chief minister's mortal remains were consigned to flames by his son Gaurav Gogoi.
Gaurav, a Lok Sabha MP, wearing the traditional 'chelleng sador' (a shawl) and dhoti along with a face mask, lit the pyre after performing the rituals.