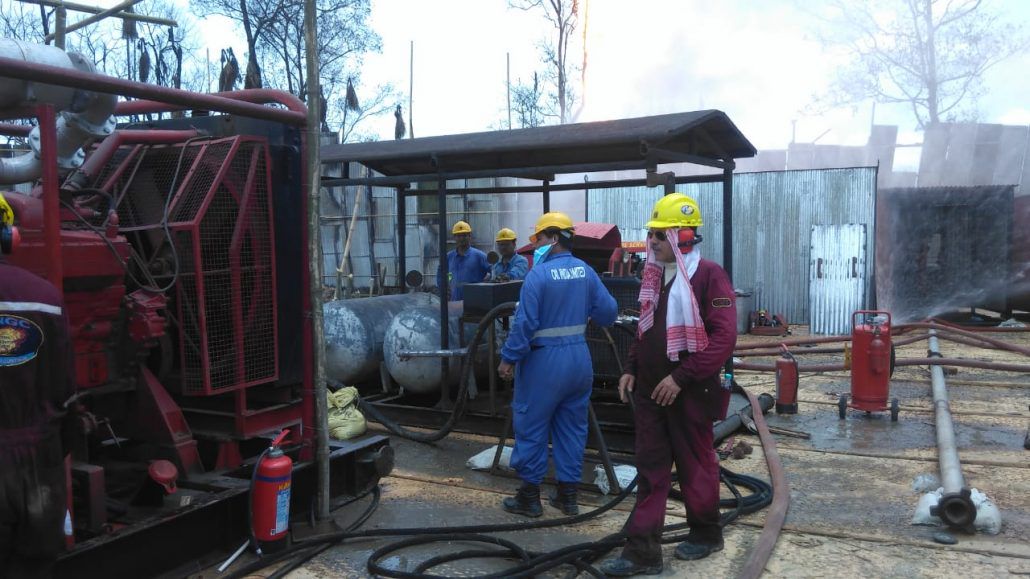 Assam: Soil sample collection on at Baghjan
30th June 2020 09:21 am
NORTHEAST NOW

Air quality and noise level monitoring/ ground water sample collection/ soil sample collection were carried out in Assam's Baghjan side since Sunday.
Meanwhile, noise level monitoring was carried out in Guijan side of upper Assam Tinsukia.
"Air quality monitoring couldn't be carried out in Guijan side because of waterlogging. Ecological survey carried out in Maguri Grassland area. Consultation with local ecological expert carried out at Natungaon.The study will be continued till one week beyond the date of capping the well successfully," said an official of OIL.
However, samples for monitoring air quality and noise level are being collected for analysis.