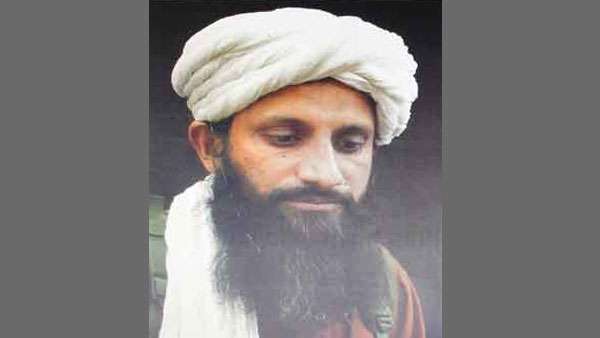 Indian born Al-Qaeda chief killed: Neither Pakistan, nor Taliban can ever be sincere
09th October 2019 04:11 pm
Oneindia

New Delhi, Oct 09: The chief of the Al-Qaeda in the Sub-Continent (AQIS), Asim Umar was killed in a joint US-Afghan raid. The raid was conducted on a Taliban compound last month, Afghanistan's spy agency announced.
Umar, the Indian born chief of the AQIS was on the radar of the agencies for long. He took over as the chief of the outfit in 2014, the year that it was launched. He was born in Sambal, Uttar Pradesh.
"#NDS can now confirm the death of Asim Omar, leader of #Al Qaeda in the #Indian Subcontinent (AQIS), in a joint US-Afghan raid on a Taliban compound in Musa Qala district of Helmand province on Sep 23," the national Directorate of Security, the spy agency of Afghanistan tweeted.
Al-Qaeda's Indian born sub-continent chief, Asim Umar killed in Afghanistan
The NDS also said that these persons were killed inside a Taliban compound at Musa Vala. This is an interesting revelation considering the fact that the Taliban had pledged with the US that it would break away ties with the Al-Qaeda. The US had made it clear that for talks to succeed, the Al-Qaeda or any other terror group should not be permitted on Afghan soil.
However, the killing of Umar and others at a Taliban compound raises questions about the sincerity of the group. Indian officials following the developments closely say that neither the Taliban not Pakistan will take any action against the terror groups operating in Afghanistan. Instead they would encourage it, the official further told OneIndia.
Umar was killed with six other AQIS members, most of them Pakistanis. The spy agency said that courier of the Al-Qaeda chief, Ayman al-Zawahiri too was killed in the strike.
While it was claimed that Asim was a Pakistani national, records state that he was born in Uttar Pradesh. He was however carrying a Pakistan identification card at the time of his death.
In 2016, the US state department designated Umar as a terrorist. Further the outfit too was declared as a terrorist organisation.
Although the AQIS largely remained a non-starter, it had claimed the attacks on a naval dockyard in Karachi and also the said that it was involved in the murders of activists and writers in Bangladesh.
Umar took over as the chief of the Al-Qaeda in the Sub-Continent (AQIS) in 2014. He has been referred to as a Pakistani national, but tracing his origins suggests that he was born in Sambal in Uttar Pradesh.