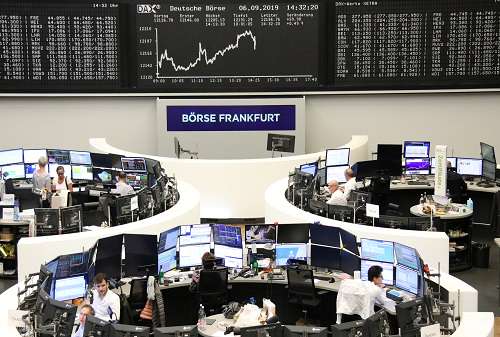 Global Markets: Investors unwind bearish bets as optimism grows on trade and stimulus
11th September 2019 03:15 pm
Investment Guru India

By Sujata Rao
LONDON- World stocks rose for the sixth straight day on Wednesday and bond prices fell as investors continued to unwind safety bets, encouraged by hopes of a resolution to the Sino-U.S. trade standoff and signs Europe may be preparing to ease budget spending rules.
Higher-risk assets such as equities and emerging markets rose almost across the board at the expense of safe-haven plays such as gold and bonds, as political risk appeared to ease in Britain, Italy and Hong Kong.
U.S. President Donald Trump's firing of hawkish national security adviser John Bolton was also seen as a positive, as it could potentially lead to an easing of tensions with Iran.