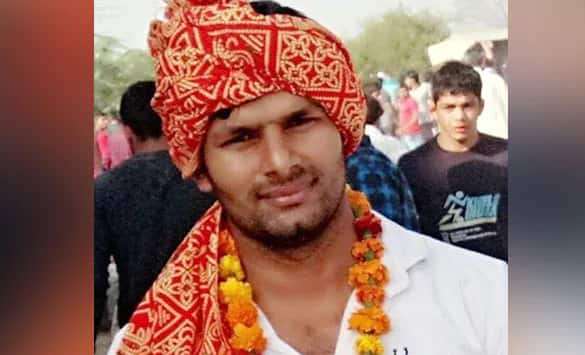 Haryana Assembly Elections: Shiv Sena Fields Naveen Dalal, the Man Who Attacked JNU's Umar Khalid
09th October 2019 06:25 pm
India.com
Bahadurgarh: Ahead of the Haryana Assembly polls, the Shiv Sena on Wednesday stirred a controversy after fielding Naveen Dalal from Bahadurgarh constituency. Dalal is one of the two people accused of attacking former Jawaharlal Nehru University Students' Union leader Umar Khalid last year.
The 29-year-old self-proclaimed 'gau rakshak' said he joined the Shiv Sena six months ago because he felt parties like the BJP and the Congress only did politics in the name of cows, farmers, martyrs and the poor, The Indian Express reported.
He also said that the support of the people motivated him to join politics.
When asked about Dalal's candidature, Vikram Yadav, Shiv Sena's Haryana (south) chief, said: 'He has been fighting for issues like cow protection and speaking up against those who raise anti-national slogans. Hence, we have chosen him.'
In August last year, Umar Khalid was shot at by an unidentified man outside Constitution Club of India in New Delhi. However, he had escaped the attack unhurt.