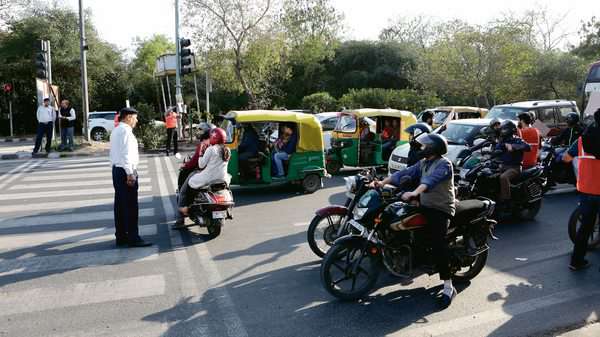 Awareness among all stakeholders key to safer roads in India
14th August 2019 12:15 am
Livemint

On 20 June a dilapidated, overcrowded public bus skidded off a hilly Himachal road and crashed into a gorge, killing 44 people and injuring 34. Had the bus been in a better condition, with just the permitted number of passengers and, if crash barriers were in place at the point of drop, the lives could've been saved. Unfortunately, road safety has not been taken seriously for decades despite the loss of lives every year. The Motor Vehicles (Amendment) Act, 2019, passed by the Union government is about to change that.
Road to safety
Every year 150,000 lives are lost, and nearly 1 million people are seriously injured in road crashes.
India has maximum road crash fatalities in the world. Majority of these crashes are a combination of driver error, limited vehicle safety practices, and poor road infrastructure. It also comes at a huge economic cost. According to government estimates, India loses 3% of its gross domestic product (GDP), or `4.8 trillion each year due to road crashes. The road safety legislation was, therefore, much awaited to arrest the huge loss of human capital and the economic fallout. The new law not only imposes stringent punishment for violations, but also addresses a safer, road and transportation system. For instance, road contractors have been brought into the ambit of the law and will be held accountable should mishaps occur due to poor road design, engineering or maintenance. Licensing and engineering reforms have got a significant push to address poor driving behaviour. Several measures for the safety of children have been introduced. The Act also gives legislative backing to the Supreme Court-instituted Good Samaritan Law. Proper implementation of the new law will have a transformative effect, and state governments must ensure its success.
The digital route
Putting the law into practice will be a significant challenge. Issues ranging from corruption in collection of fines, to capacity constraints, to getting the states to take ownership for the law's implementation will need to be addressed. Thanks to statutes, such as Section 136A of the new law, districts now have statutory backing to invest in electronic enforcement. Such digital initiatives have already been implemented successfully in some parts of the country. Navi Mumbai in Maharashtra, for instance, installed high-resolution cameras at all traffic junctions relaying violation feeds to a hi-tech control room, which in turn directly sends out challans to errant motorists. Similarly, in Kolkata, traffic police personnel now wear body cameras and ensure that bribery is eliminated from enforcement sites. Kolkata has since seen a significant drop in traffic fatalities.