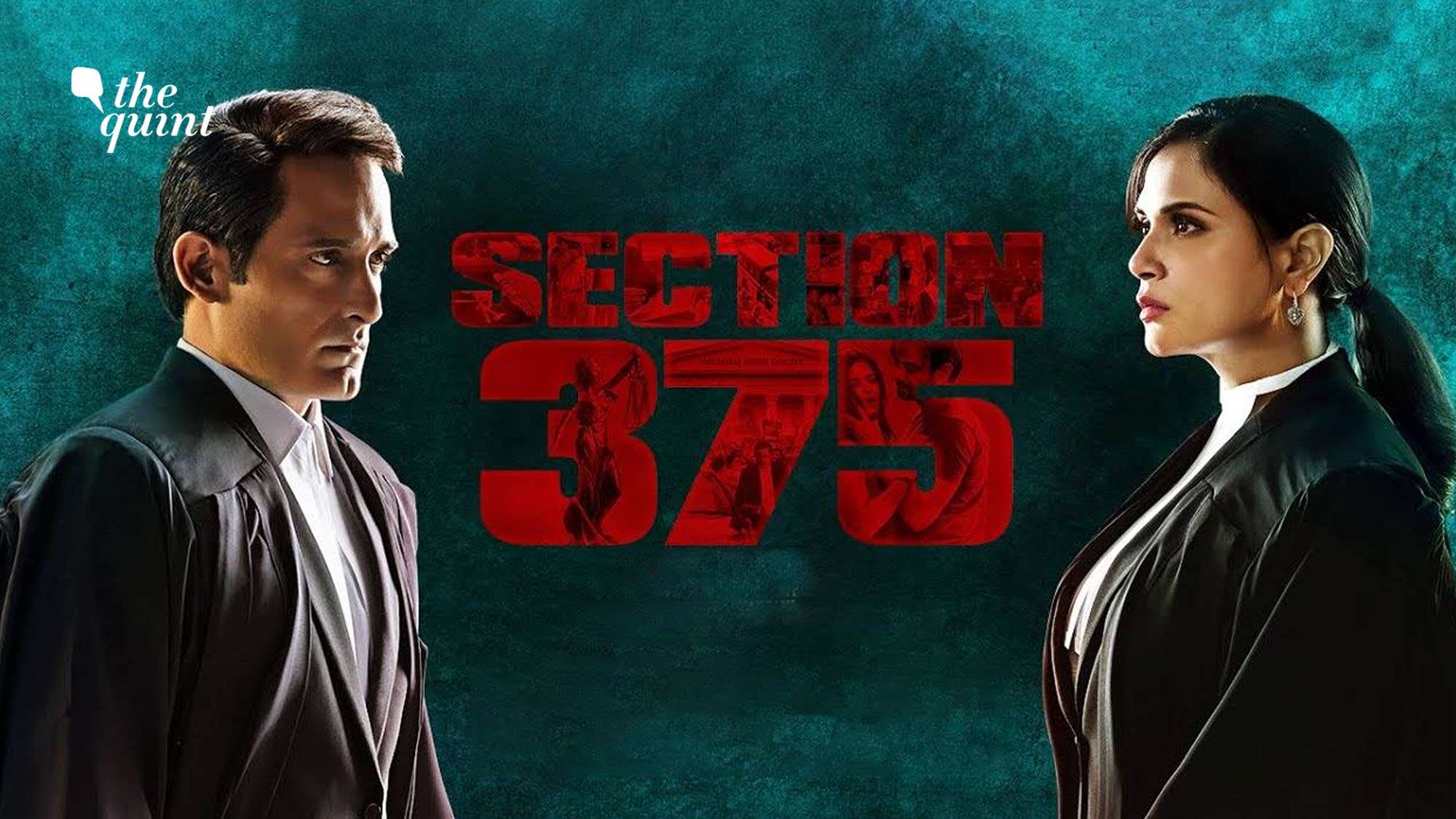 'Section 375' Reinforces Damaging Stereotypes About Rape Cases
12th September 2019 09:00 pm
The Quint

The movie wrongly depicts the survivor and other witnesses having to withstand examination by lawyers in the court.
(The review is rife with spoilers, please do not read if you do not wish to know the plot of the movie.)
One of the protagonists in the movie 'Section 375', Akshaye Khanna, said in an interview, that film is a medium different from others as it has a wider reach and is capable of communicating with the audience on a deeper level. He went on to say that he hoped the movie will raise relevant questions that others have not been successful in doing so.
However, that is exactly what is most troubling about the movie, which unfortunately, will discourage women from speaking out about sexual assault.