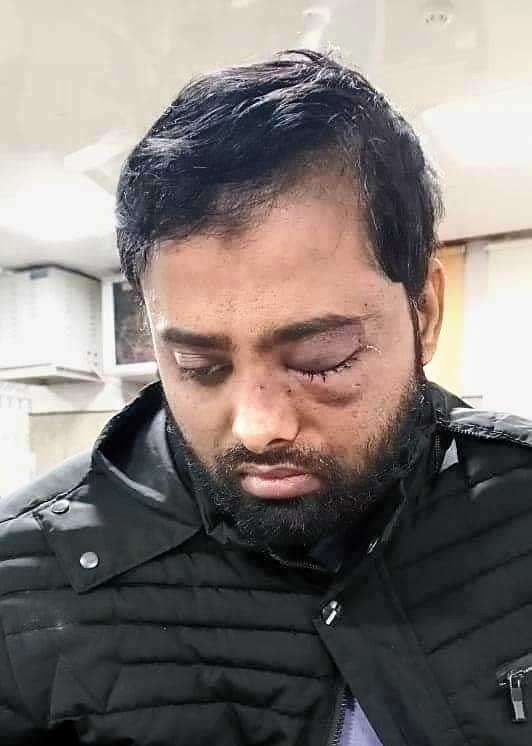 Same day, same room: An eye lost
17th February 2020 02:29 am
The Telegraph

Postgraduate law student Mohammad Minhajuddin was at the reading room in Jamia Millia Islamia's Ibn-e-Sina block on December 15, 2019, around 6pm.
Minhajuddin has lost vision in his left eye.
The reading room resembles that seen in a video clip released by the Jamia Coordination Committee, which groups students and alumni, on Saturday. The footage also shows uniformed personnel mercilessly raining lathi-blows on youngsters in the room.
On Sunday, Minhajuddin told The Telegraph that he was hit by a fibreglass lathi while leaving the room. "More than 20 personnel entered in riot gear and began to hit us with lathis without warning and without asking any questions.