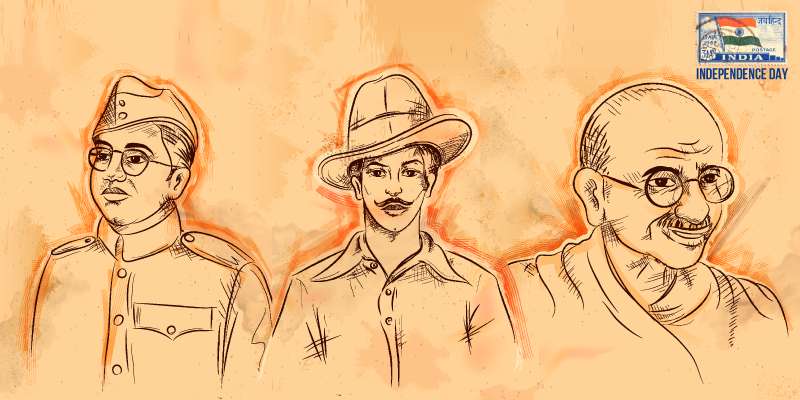 This Independence Day, Indian startup founders reveal the freedom fighters who inspire them
15th August 2019 06:30 am
Your Story

It has been 73 years since India broke the shackles of colonisation to become the largest democracy in the world.
Freedom, however, is not absolute. It holds a different meaning in every individual's life. For some, it might be finding comfort in a stable job. For others, it might be giving the corner cubicle a miss to start up on their own.
YourStory spoke to a few startup founders to understand what freedom means to them and the persons from the freedom movement who inspire them the most.
---
Independence Day 2019: Urban development key to drive India towards growth
---
Ebrahim Akhbari, Doodhwala
Doodhwala Co-founder Ebrahim Akhbari is highly influenced by freedom fighter Ahmadullah Shah.
Known as the Maulavi of Faizabad, Shah was a key figure in the 1857 Indian revolt, and despite the small numbers, defeated Colin Campbell twice in battle.
The 'Lighthouse of Rebellion' in the Awadh region has been credited with several clever movements, including the Chapati Movement, which saw the distribution of thousands of chapatis across Indian villages in 1857.
Ebrahim Akhbari, Cofounder of Doodhwala
Independence Day 2019: Improving women's higher education is key to India becoming a $10T econo...
On what freedom means to him, Ebrahim quotes English novelist George Orwell, who said, "Freedom is slavery".
The milktech startup's team will be celebrating this Independence Day by dressing up as their favourite historical figure, followed by an educational discussion, and a quiz on Indian history.
Vivekananda Hallekere, Bounce
Dockless bike-sharing platform Bounce's CEO and Co-founder Vivekananda Hallekere has always looked up to Subhas Chandra Bose for inspiration. He believes that Indian startup founders have a lot to learn from Netaji.
Founding team of Bounce (Varun Agni, Anil Giri and Vivekananda Hallekere)
"He mobilised the whole Army to fight against the British. That is how most of us startup founders work; we start from scratch and mobilise everything," he adds.
For him, freedom is to be able to move freely. At Bounce, they believe that mobility is a fundamental right and humans should be able to move freely, without having to think twice.
Rajan Singh, Concept Owl
According to Rajan Singh, a former police commissioner and Co-founder of exam prep platform Concept Owl, Mahatma Gandhi's idea of non-violence has never been put to use quite as effectively since the Father of the Nation advocated it.