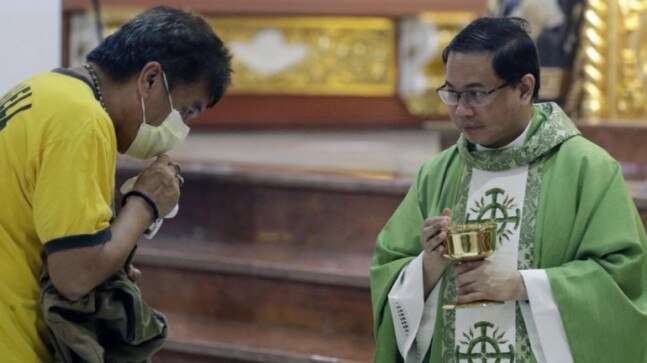 No handshakes: Viral outbreak spooks Asian places of worship
15th February 2020 12:56 pm
India Today

In a popular Catholic church in the Philippines, nearly half of the pews were empty for Sunday Mass. The few hundred worshippers who showed up were asked to refrain from shaking others' hands or holding them during prayers to prevent the spread of the virus that started in China.
In Hong Kong, Cardinal John Hon Tong, wearing a mask, announced the suspension of public Masses for two weeks and urged churchgoers to instead watch them online.
Buddhist temples, Christian churches and Muslim mosques have been ordered closed since Jan. 29 in mainland China, where the new coronavirus strain was first detected in central Wuhan, under an order to avoid "collective religious activities."
The restrictions and dwindling crowds in religiously diverse places of worship underscore the extent of the scare over the outbreak that has permeated many aspects of life in the hard-hit Asian region.