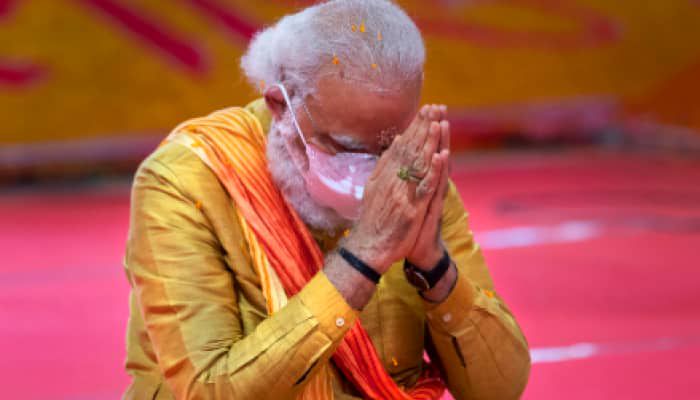 We have to take care of everyone's sentiments, says PM Narendra Modi citing values associated with Lord Ram
05th August 2020 06:53 pm
Zee News

New Delhi: Prime Minister Narendra Modi on Wednesday (August 5) said that the construction of this temple is an instrument to unite the country, and these historic moments today will be a symbol of India's glory eternally.
In his over 35-minute televised speech at the Bhoomi Pujan ceremony of Ram Temple in Ayodhya, the Prime Minister said "We have to join stones for construction of Ram temple with mutual love, brotherhood," adding the temple will be an ode to our rich heritage.
Citing values associated with Lord Ram, PM Modi said "we have to take care of everyone's sentiments" while addressing the select gathering of 175 people, including RSS chief Mohan Bhagwat, Uttar Pradesh Chief Minister Yogi Adityanath and Hindu saints of various orders.