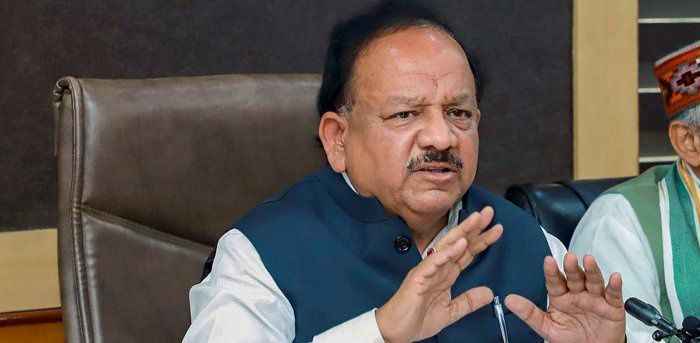 High-burden states to get Covid vaccines by next week: Govt
18th April 2021 03:47 am
Deccan Herald

Kalyan Ray,
Union Health Minister Harsh Vardhan on Saturday assured the high burden states to supply nearly 1.17 crore doses of Covid-19 vaccines by next week and more than 6,300 ventilators to fight the unprecedented second surge of the epidemic.
At a review meeting with state ministers and officials Vardhan said the total vaccine consumption (wastage included) so far was nearly 12.57 crore against the 14.15 crore doses provided by the Centre.
About 1 crore 58 lakh doses are still available with the states while another 1.17 crore doses are in the pipeline, to be delivered by next week. 'Stocks of every small state are replenished after 7 days.