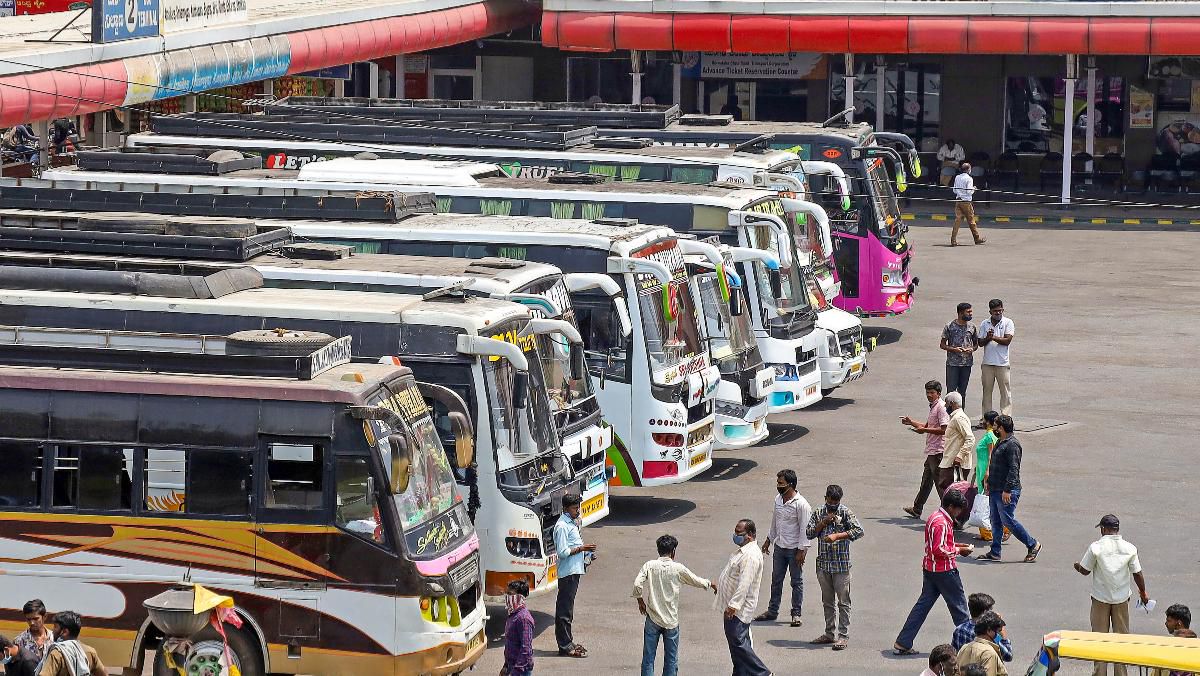 Driver dies after stones pelted at bus in Karnataka
18th April 2021 05:17 am
India Today

A bus driver working for the North Western Karnataka Road Transport Corporation (NWKRTC) died after stones were pelted at his bus on Friday.
56-year-old Nabirasool Avati was driving the bus to Jamkhandi when miscreants broke the vehicle's windshield by throwing stones at it. The glass shattered and pieces of it struck Avati's neck. He began to bleed and was rushed to a hospital where he succumbed to his injuries.
Karnataka: Bus strike enters second day, affects commuters
Deputy Chief Minister as well as Transport Minister Laxman Savadi announced compensation of Rs 30 lakh for the family and a job on compassionate grounds to one family member of the deceased.