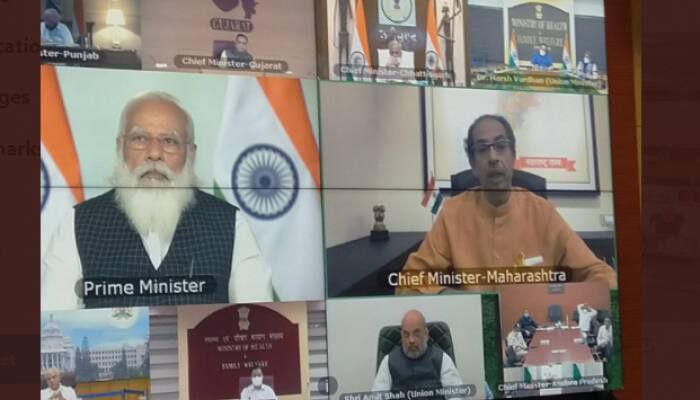 Need strict vigilance for next 2-3 weeks: PM Narendra Modi during COVID-19 review meet with Chief Ministers
08th April 2021 09:36 pm
Zee News

New Delhi: Prime Minister Narendra Modi said on Thursday (April 8) that people have become far too casual now and a strict vigilance needs to follow at least for the next two weeks while appealing to people to stress the COVID-19 testing.
Addressing a meeting of the chief ministers on the current COVID-19 situation, PM Modi said, "Earlier we did not have the infrastructure to deal with the pandemic and we had to use lockdown as a tool…but today we do not need a lockdown."
"There is a need to improve the governance system. I understand that because of the one-year battle, the system can experience tiredness and there can be laxity, but we must tighten it for 2-3 weeks and strengthen the governance," PM Modi added.