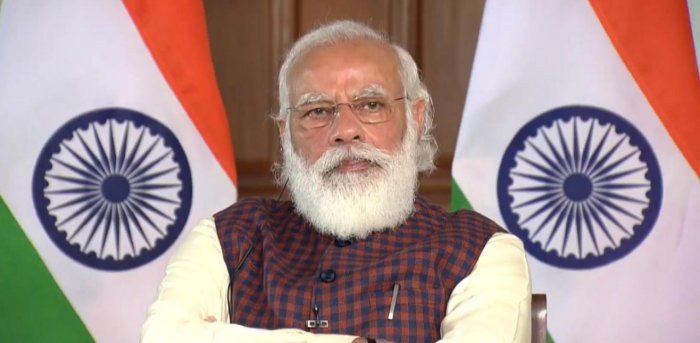 From the Newsroom: PM Narendra Modi pitches for 'One Nation, One Election'
26th November 2020 06:59 pm
Deccan Herald

DH Web Desk,
In your evening news brief, From the Newsroom, football legend Diego Maradona no more, Kerala announces a two-day mourning; FC Kohli passes away; Prime Minister Narendra Modi pitches for 'One Nation, One Election'; Pakistan yet to initiate any serious efforts to nab 26/11 accused, and two army soldiers were killed in a militant attack on the outskirts of Srinagar.
Here is the top news of November 26, 2020:
Diego Maradona, one of the greatest footballers of all time, died Wednesday at the age of 60.
Maradona will forever be remembered for his "Hand of God" goal against England in the 1986 World Cup quarter-final in Mexico City, when he pushed the ball into the net.
The Kerala government on Thursday announced a two-day mourning in the state's sports sector and appealed to everyone in the fraternity to join as a mark of tribute.