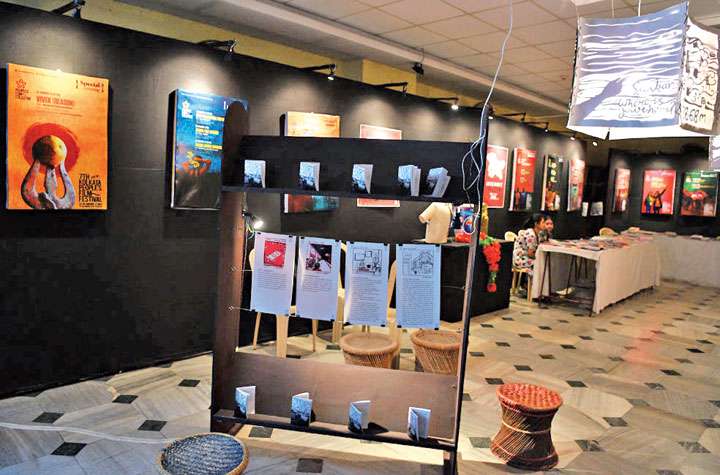 CAA protest finds voice in art
25th January 2020 01:15 am
The Telegraph

One of the many film posters adorning the wall of the lobby of a south Calcutta auditorium shows a lion and a man sitting together, both emaciated and looking at an empty plate. The lion is called "Make in India" and the man "Vikas". The title of the poster is "The Economic Crisis; coming soon".
At another corner of the Uttam Mancha lobby is an acrylic-on-canvas. It shows a crowded boat sailing in water. There is no caption but a peace flag mounted on the boat and the grim faces of the occupants draw a refugee parallel.
The auditorium is the venue of the seventh edition of Kolkata People's Film Festival, which opened on Thursday and will close on Sunday.