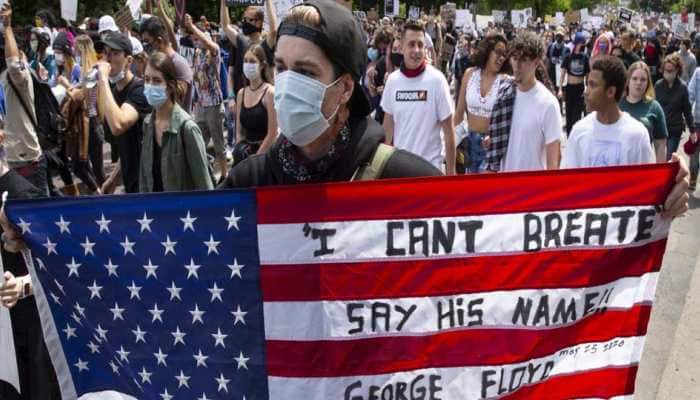 George Floyd's death: US President Donald Trump pledges to deploy Army as protests continue
02nd June 2020 06:34 am
Zee News

Tear gas and rubber bullets were fired by police to disperse peaceful protesters near the White House on Monday (June 1) as US President Donald Trump took a tough stand pledging to deploy Army to end violent protests over the death of a black man named George Floyd in police custody in Minneapolis.
President Trump addressed the media in the Rose Garden and said that he was committed to end unrest across the nation "now," adding that he would not hesitate to deploy the military if state governors refused to call out the National Guard.
"Mayors and governors must establish an overwhelming law enforcement presence until the violence has been quelled.