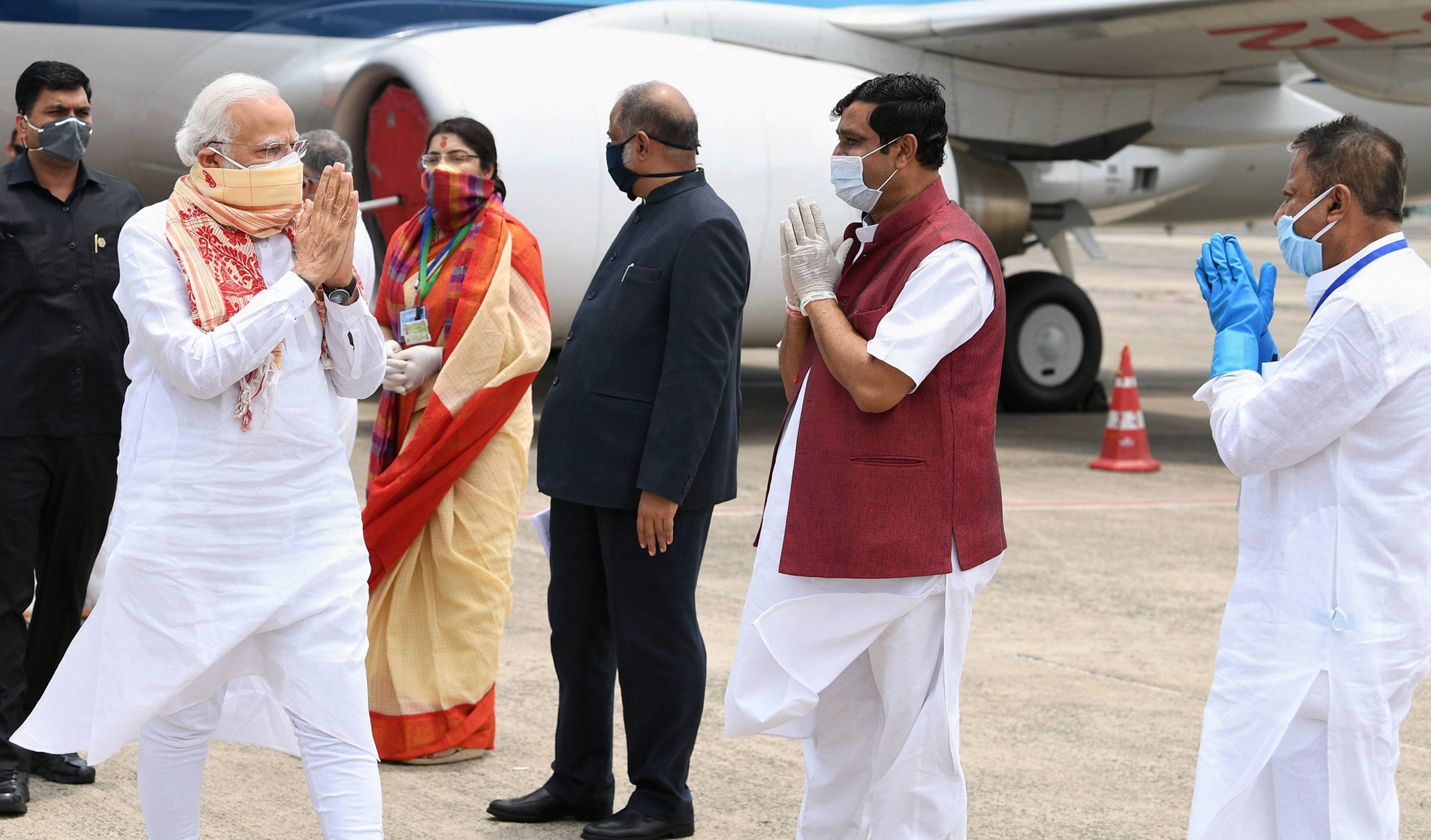 Pre-poll politics of cyclone tour
23rd May 2020 02:30 am
The Telegraph

Prime Minister Narendra Modi's decision to personally make an aerial survey of Bengal's cyclone-ravaged areas was a message to the state's people in a pre-election year, BJP insiders said on Friday.
Party strategists believe that "a little push" can win them next summer's Bengal elections, and that an outreach to the state's people by their top leader could be crucial in this context.
"Modiji today showed he cares for the people of Bengal," a BJP general secretary said.
"By having chief minister Mamata Banerjee by his side, he tried to tell the people that the Centre wanted to help the state, rising above politics."
He added: "After this, if Mamata accuses the Centre of neglecting Bengal, which she will certainly do sooner or later, our next political strategy will kick in."
Sources said the BJP brass had been engaged in strategy discussions throughout Thursday morning and early afternoon to decide how the government and the party should move on Bengal and what exactly the leaders should say.