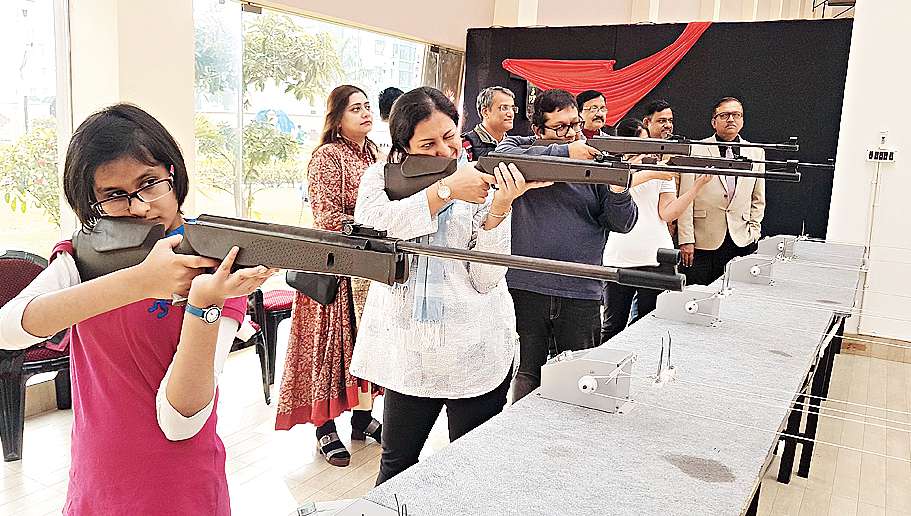 Rifle contest with eye on bullseye
21st February 2020 02:15 am
The Telegraph

New Town Business Club hosted an inter-club air rifle shooting tournament this season and beat the odds to win it too.
The contest was the first of its kind at the venue and saw four other clubs taking part. The host team forwarded two teams. "Every team comprised four members out of whom one had to be a lady and another under-18. We wanted to encourage everyone," said Deep Sengupta, captain of the Business Club team that won the event. A resident of Salt Lake's FD Block, Sengupta has been a national level shooter and mentors aspiring shooters at the club.
Participants were to shoot the target from 10m away, using 0.177 air rifles and each one got 10 shots. Soubhik Sengupta of Eastern Metropolitan Club became the highest scorer with 92 points but the business club scored the highest as a team.