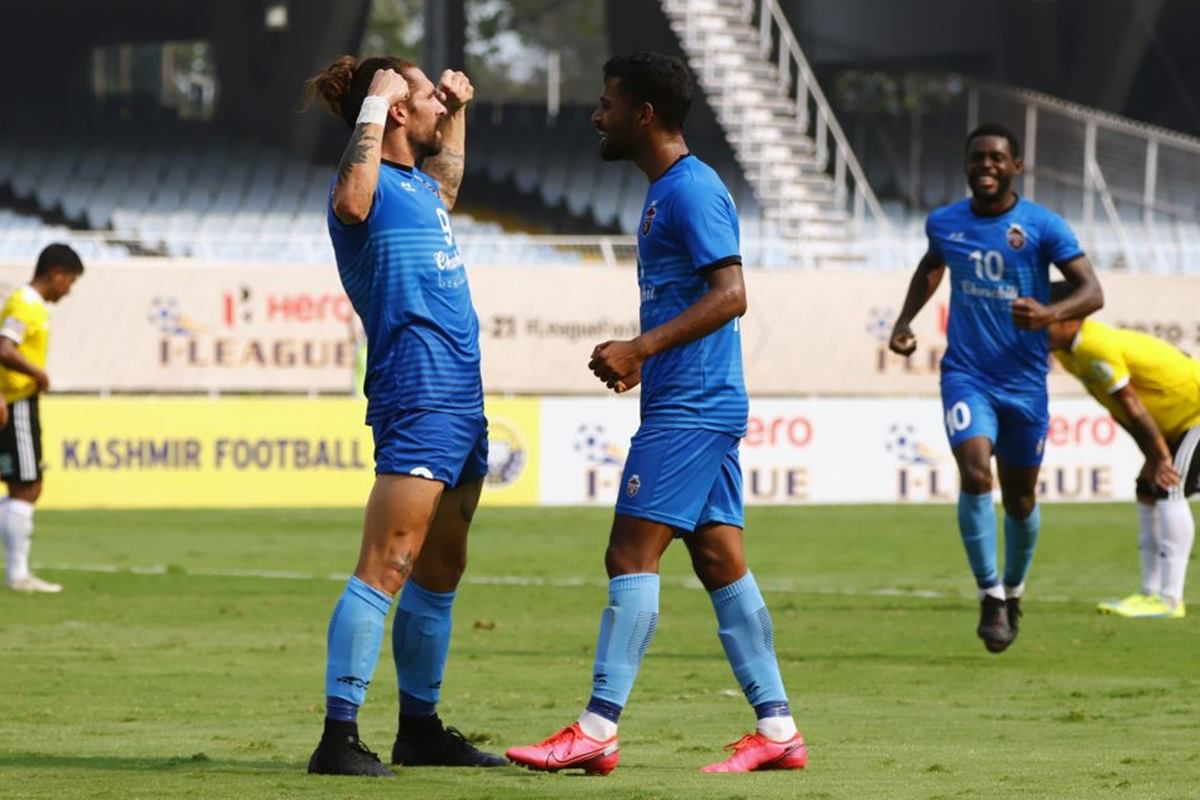 I-League 2020-21: Churchill Brothers Beat Real Kashmir 2-1 in Extra-time
06th March 2021 12:11 am
News18

Fredsan Marshall's strike in injury time at the end of the second half led Churchill Brothers to a 2-1 win over Real Kashmir FC at the VYBK in Kolkata, West Bengal today (March 05, 2021), as they extended their lead at the top of the I-League standings. After Lukman Adefemi's second-half strike had cancelled out Luka Majcen's first-half goal, Marshall's long-range screamer proved to be the difference between the two sides.
Not wanting to concede an inch in the title race, Churchill Brothers played the first half explosively where the Red Machines restricted Real Kashmir FC mostly in their own half and could have led by at least three goals to nil. Real Kashmir failed to make even a single goal-scoring opportunity in the half, such was the dominance of the Red Machines.
Fernando Varela's side could have taken the lead as early as the 2nd minute when Clyavin Zuniga combined with Luka Majcen to go clear onto goal. Zuniga however, failed to make the most of his chance and slotted wide of the goal as the opposition goalkeeper rushed out to narrow the angle.