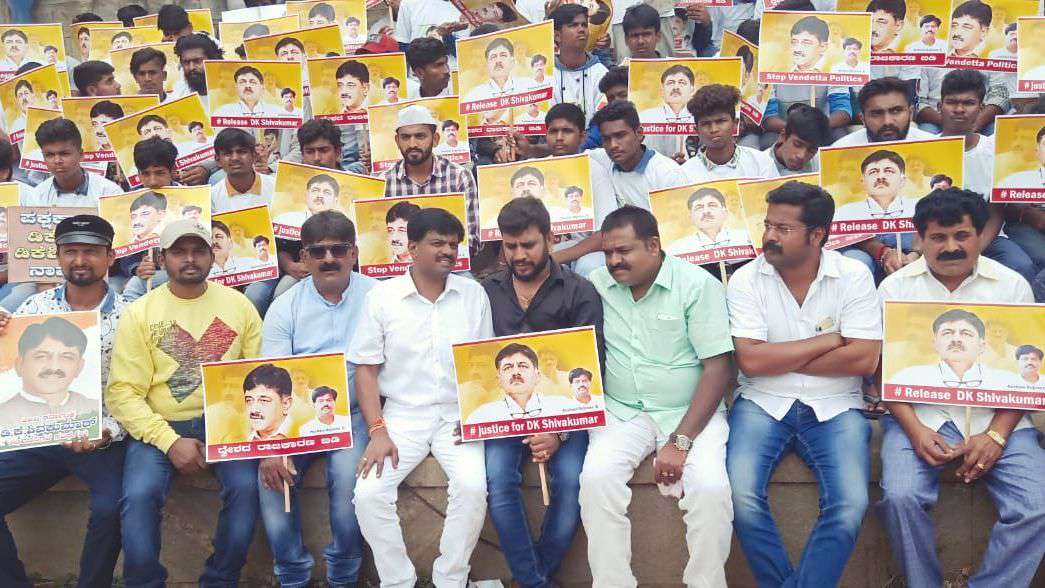 In Bengaluru, Thousands of Vokkaligas Protest Shivakumar's Arrest
11th September 2019 02:52 pm
The Quint

Thousands have gathered to protest Shivakumar's arrest by ED.
Members of Vokkaliga community along with Congress, Janata Dal(S) and Karnataka Rakshana Vedike gathered for a protest in Bengaluru on Wednesday, 11 September to show solidarity with Congress leader DK Shivakumar, who was arrested by the Enforcement Directorate (ED) in an alleged money laundering case earlier this month.
Thousands of people have poured in, and the police have made elaborate arrangements and diverted traffic all along the procession route.
Shivakumar belongs to the Vokkaliga community.
The protest started from National College Grounds and has reached the Freedom Park.